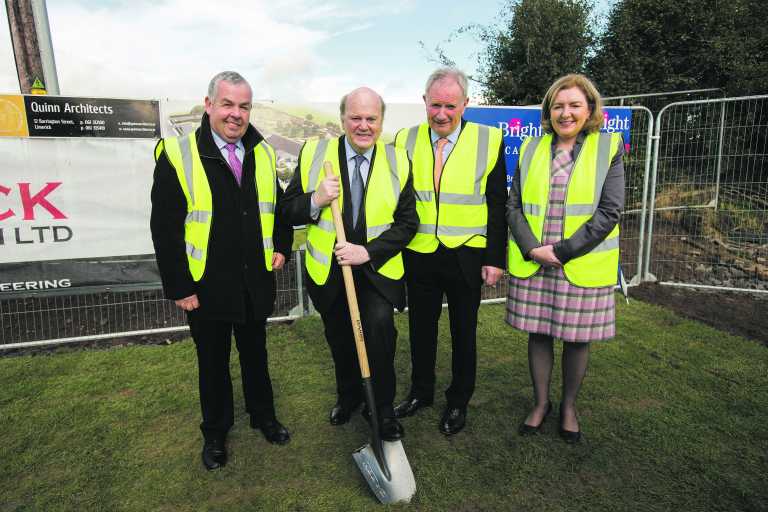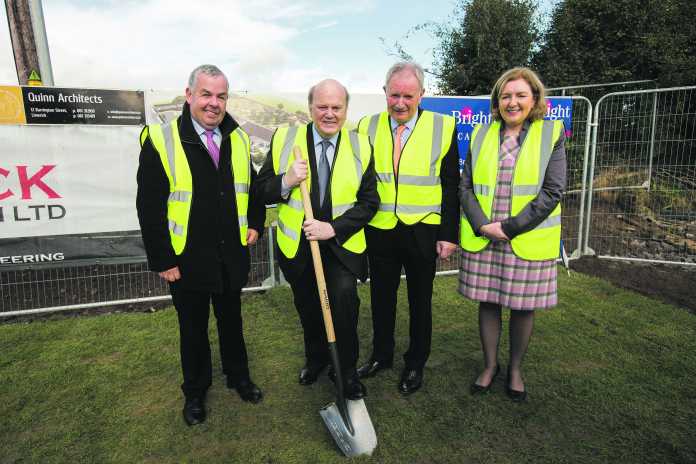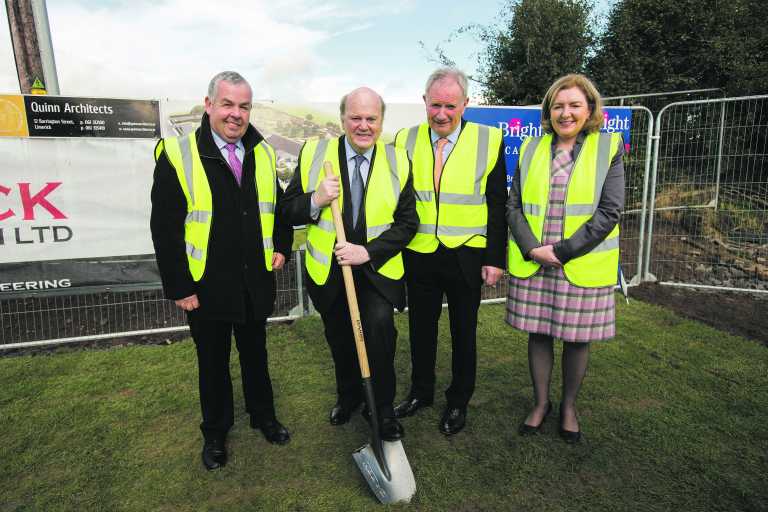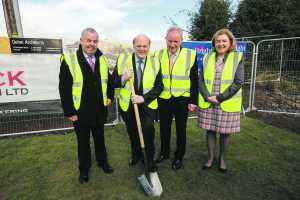 THIRTY new jobs have been announced for County Limerick at CareBright, Ireland's first purpose built community for people living with dementia.
Finance Minister Michael Noonan broke ground last Monday on the CareBright Community project which will be developed on a four-acre site in the heart of Bruff. The project will provide independent living along with a vibrant community for those living with dementia.
This €5.5 million project is being funded by the Department of Health, the JP McManus Benevolent Fund and CareBright Limited. It is the biggest investment in Bruff to-date and will result in the creation of 30 jobs.
Welcoming the project, Minister Noonan said he was happy to see the development, scale and progression of the project.
"This project will be first of its kind and I believe it will be used as pilot for others to follow," he added.
The CareBright Community will comprise of 18 homes, each of which will have its own living room, bedroom, bathroom and private garden. The CareBright Community and Day Care Hub will offer a range of facilities to its 200 plus visitors weekly to include: community cafe, spa and therapy rooms, gym, men's sheds and gardens.
"It has taken several years to get this project across the line and I believe that this innovative social model will change how we care and support people living with dementia in the community at a local and national level," said CareBright general manager Colette Ryan.
by Alan Jacques
alan@limerickpost.ie