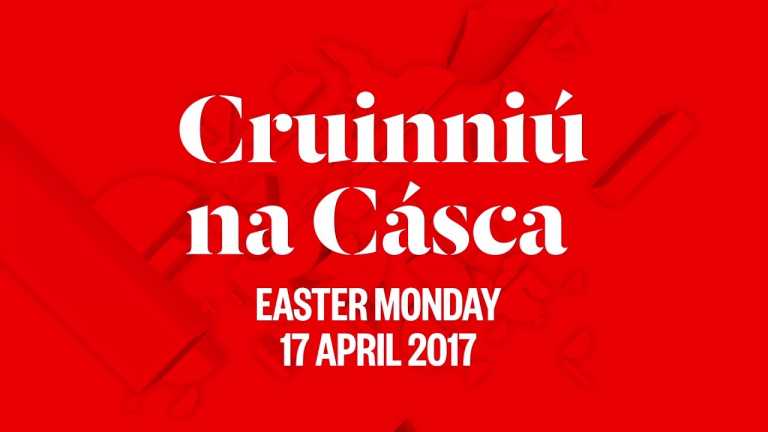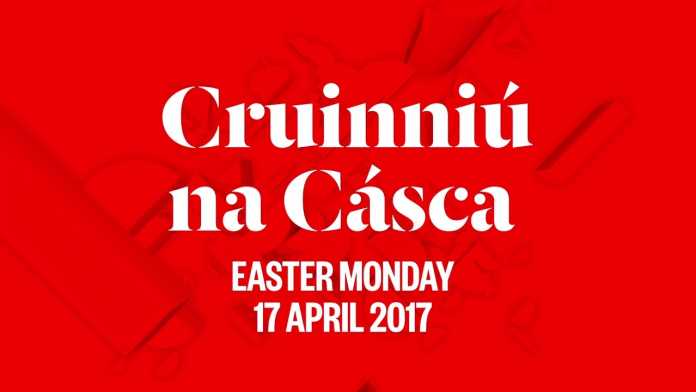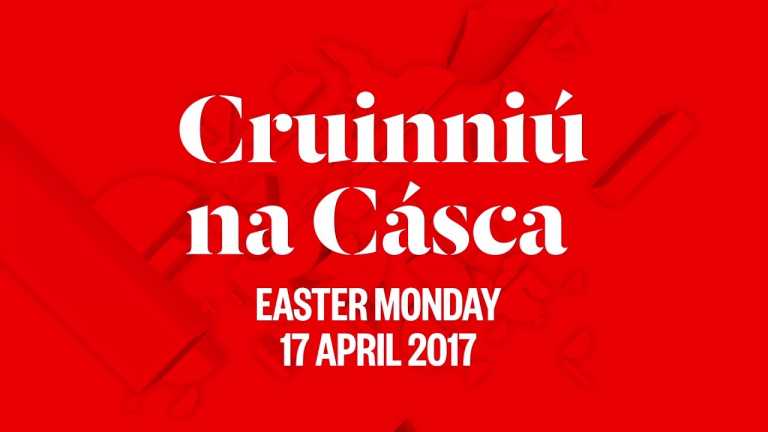 Limerick City and County Council has invited all its citizens and visitors to explore the history and the landscape of the city and county this coming Easter Monday on a series of free guided walking tours as part of Cruinniú na Cásca.
Cruinniú na Cásca is part of Creative Ireland, the government's Legacy Programme for Ireland 2016 – a five-year initiative, from 2017 to 2022, which places creativity at the centre of public policy.
Cruinniú na Cásca is a new national day of culture and creativity, which will take place nationwide on Easter Monday.
Mayor of the City and County of Limerick Cllr. Kieran O'Hanlon said: "Limerick city and county has a rich cultural heritage encompassing archaeology, built heritage, the natural environment and community.  With 'Walking Limerick' we invite citizens and visitors to celebrate a sense of place and belonging and discover the richness around us.  This new national day of celebration allows us to get together and celebrate us – Luimneach ag Súil."
Minister for Arts Heritage, Regional, Rural and Gaeltacht Affairs Heather Humphreys added: "Creative Ireland is all about putting culture and creativity at the heart of communities nationwide and Cruinniú na Cásca will do just that this Easter Monday.  We want to encourage everyone to become involved in the cultural life of Limerick and to participate and enjoy this national day of creativity."
Sheila Deegan Limerick Arts Officer said: "We are delighted to present a programme of fifteen walking tours with over four hundred free tickets available from guided tours of the Georgian and Medieval Limerick, through our county towns of Adare and Kilmallock and walks amongst the beautiful scenery of Caherconlish, Lough Gur, Ballyhoura and Knockfierna, to a Yoga Walk through Galty Castle Woods, there are stories to discover and share that are guaranteed to lift the soul.
Free Guided Walking Tours include Medieval and Georgian Limerick, Limerick Civic Trust, a Yoga Walk through Galty Castle Woods, Lough Gur, Blackrock Loop, Tours of the heritage towns of Adare, Caherconlish and Kilmallock and Knockfierna: The Hill of Truth.
Visit www.limerick.ie/cruinniu for full details of Walking Limerick – Luimneach ag Súil