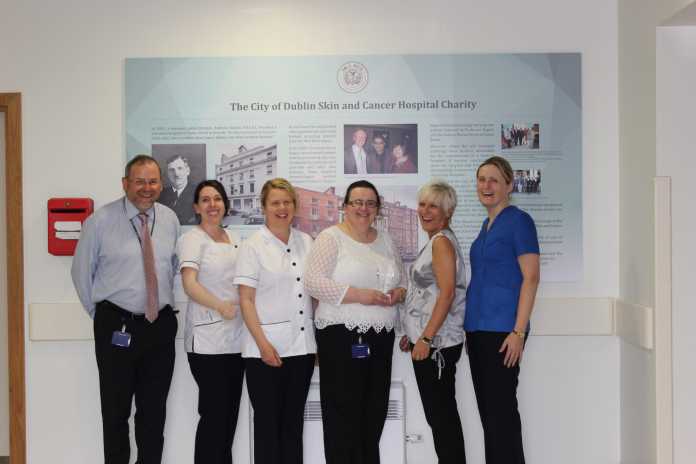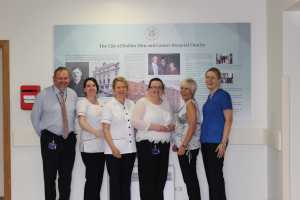 A LIMERICK nurse has been named this year's winner of the Stone Award, an accolade regarded as the highest achievement in dermatology nursing.
Sheila Ryan, Registered Advanced Nurse Practitioner (ANP) in dermatology, UL Hospitals Group, was presented with the award at the annual conference of the British Dermatology Nursing Group (BDNG) in Belfast. It is the first time the award has gone to a nurse in the Republic of Ireland.
The Stone Award is awarded annually to an individual who has made a consistently great contribution in the field of dermatology nursing.
Sheila is from Ahane, County Limerick, and has 25 years of experience in dermatology nursing in Ireland and the UK. She is a member of the board of the Irish Skin Foundation and has acted as dermatology nurse advisor to the National Clinical and National Skin Cancer Control Programmes. She has published articles on psoriasis, acne, emollients, cryotherapy and toxic epidermal necrolysis.
Two years ago, Sheila became the joint first Registered Advanced Nurse Practitioner (ANP) to start working in her field in Ireland. ANPs are the highest level of clinical experts in the nursing profession in Ireland today.
Sheila was nominated for the Stone Award by current and former colleagues at UL Hospitals, St Vincent's University Hospital and in the UK.
'This is very special for me because my very first boss in dermatology in St Thomas' in London was Lynn Stone, the founder of this award, and so many people who have been awarded it over the years were people I looked up to and admired. To be in that group is really, really special," said Sheila.
Dr Bart Ramsay, Consultant Dermatologist, UL Hospitals Group, said the award was richly deserved recognition of Sheila's work with patients.
"Sheila is incredibly dedicated to the care of dermatology patients particularly those with severely failing skin conditions," said Dr Ramsay.
Read more stories about the Limerick community in the Limerick Post Community section.