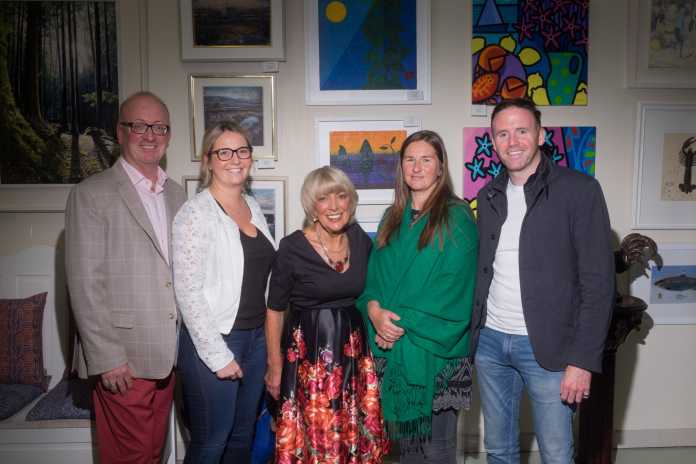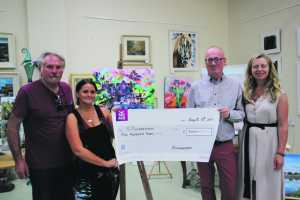 DRAÍOCHT Art Gallery in Adare's En Plein Air painting competition drew a large entry, thanks to novelty and Regeneron's €1000 prize money as well as goodies from local business.
Sheila Richardson of Contact Studios took top place with her work for the reward of €500. The artist and art therapist is pictured with church sponsor / judge Henry Morgan, gallery owner Andrew Timoney and judge Christina Kennedy, senior curator of Exhibits at Irish Museum of Modern Art.
Interestingly, movie star Patrick Bergin also committed to the judging panel for this August challenge; a sprained ankle detained him overseas but Skype or some such device enabled participation.