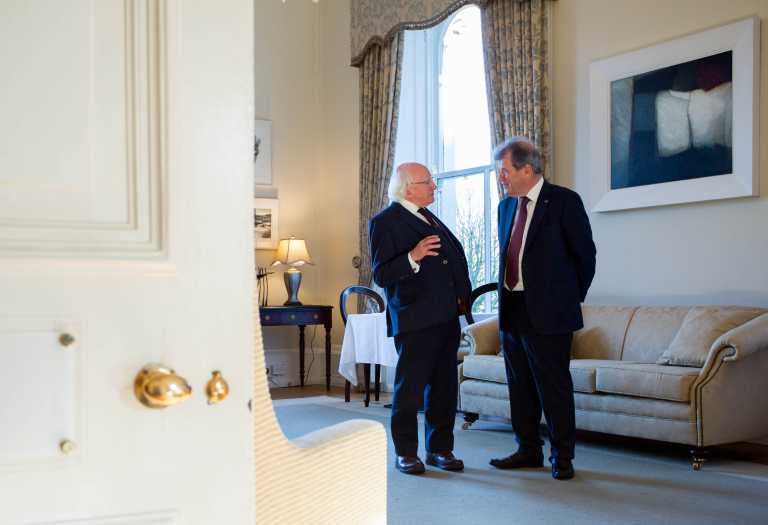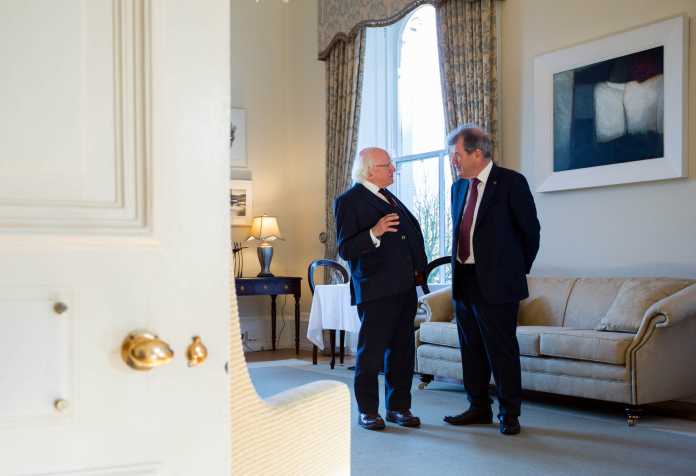 Winners of this year's All-Ireland Scholarship Awards were commended by President Michael D. Higgins at an awards ceremony in the University of Limerick yesterday.
Minister of State for Higher Education, Mary Mitchell O'Connor TD and the Permanent Secretary at the Department for the Economy, Northern Ireland, Andrew McCormick presented the students from the North and South with third-level scholarship awards.
The scheme supports many gifted young students across the island of Ireland, giving them extra financial support to enable them to participate in all aspects of college life during their third level education.
This year saw the awarding of a further 125 All Ireland Scholarships from 32 counties, raising the total number of scholarships awarded to 1,246, with 656 successful graduates having emerged with primary and post graduate degrees.
Limerick billionaire businessman JP McManus, who established the scholarship scheme in 2008, said he fundamentally believes that education is the key to success and now more than ever is a time for the true spirit of education to be fostered.
"I would like to commend the school principals, teaching staff and parents who have all contributed in a considerable way to the success of our Scholars. I would also like to thank and acknowledge the hard work and expertise provided by the Scholarship Trust, chaired by Gerry Boland and his fellow Trustees Professor Roger Downer and Pat Dowling.
"To the Department of Education and Skills in Ireland and their counterparts in Northern Ireland, we appreciate and thank them for the huge undertaking in the administration of these awards," Mr McManus concluded.
More education news here