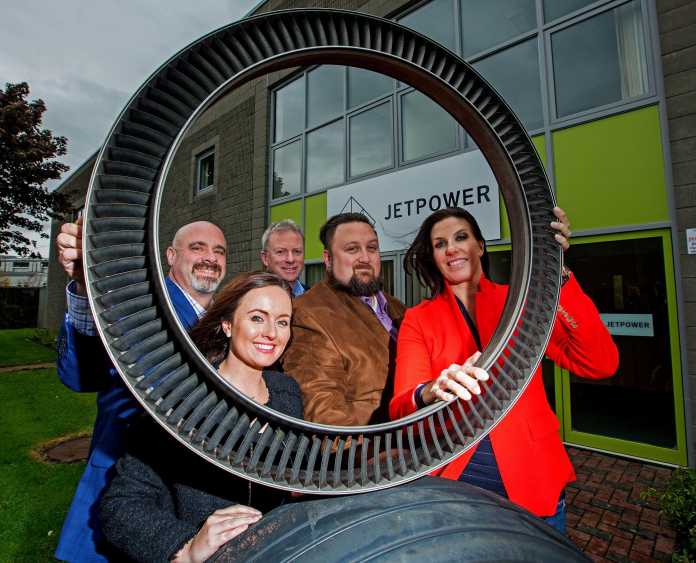 A TOP aircraft materials company has announced it is to establish a European base at the Shannon Free Zone Business Park.
US-based Jetpower Aircraft Materials will not only expand consignment and service support for its Irish leasing company customers, such as AerCap, from its Shannon facility, but will also continue growing its European aircraft materials business.
Chief executive Aaron Neff said that the cluster of aviation-related enterprises on the Shannon Free Zone would contribute greatly to the global aviation environment.
"Aviation is a highly specialised industry sector, and while we are starting with four employees, we plan to build this to 25 employees by the end of 2019," he explained.
The company, which was established in 1998, has a diverse engine and airframe product base and global experience that enables them to deliver a quick and  effective response, using creative solutions throughout the supply chain.
Shannon Commercial Properties, the property division of the Shannon Group, provided Jetpower with a 25,000 sq ft premises at Shannon Free Zone West. The facility provides warehousing and storage for engine parts which will then be transported to Europe and globally through its Shannon base.
It is the latest addition to the aerospace cluster at the Shannon Free Zone, where 50 aviation companies employ over 2,500 people between them."
Welcoming Jetpower to the 600 acre business park where almost 8000 people are employed in 160 companies, Shannon Commercial Properties managing director Ray O'Driscoll, said that aircraft materials companies remain a significant growth area in the aviation industry.
"We're delighted to welcome a global company such as Jetpower as part of our growing aviation cluster at the International Aviation Services Centre. Their decision to locate here further confirms Shannon as a leading hub for the industry. Our flexibility is a big part of our success; in this case, Shannon Commercial Properties was able to offer Jetpower a property solution that matches their growth strategy," he said.
Jetpower's head of business development Michele Viani said it was part of their strategy to locate our operations in aviation hubs that match our customer locations and provide tremendous growth opportunities. Many of our leasing customers are located in Ireland and our new Shannon location amplifies the services and solutions that we can offer to them."
More business news here