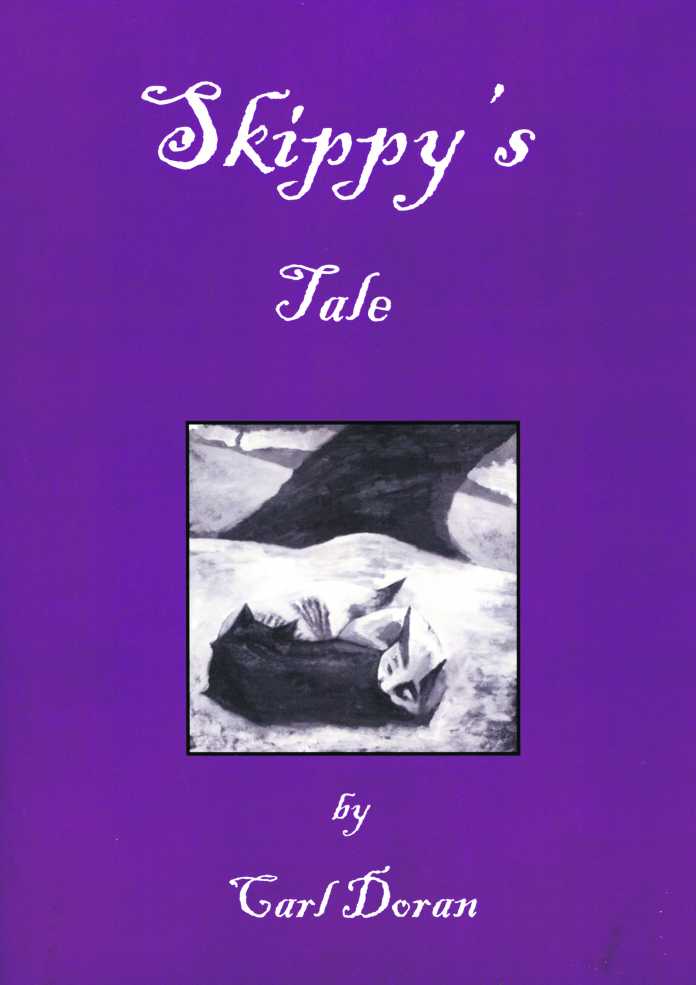 AN interesting story for young minds with a subtext that will have to be broached, one way or another at some stage. How do we talk about death to and with a child, one who is beginning to ask questions?
Events in Carl Doran's life and his ability as an artist and storyteller have yielded several exhibitions – painting  and printmaking accompanied by text. The Mullingar man has also written a couple of illustrated books.
His second, 'Skippy's Tale', was published recently by McKern's Printers on beautiful eggshell-grey bond paper. It follows the brief, pictorial life story of Skippy, mother to three kittens snuffed out in harsh weather: "and no breath escaped their tiny noses."
Having trained in Limerick School of Art and Design and headed up Contact Studios for 20 years, the genial professional that Doran is equips him to tell this tale well. Each page of words is illustrated by boldly drawn cats and kittens with shadowy humans and flowers and stars being peripheral.
To empathise with the furry four-legs is his purpose. "All the human parts in this book are deliberately ambiguous, they tend to be offside. Characters such as Mr Hayes are done in silhouette. He's an archetype, so to speak".
In real life, Mr Hayes was father to city accountant Dessie Hayes who's an old mucker of Doran's. That Skippy lived is rooted in truth and gives this elegiac ramble resonance. The artist shares a passion for cats and provides for a dozen ferals on the banks of his riverside house.
"It is the cats' story, from their perspective. Concentrating on them in pictures puts a bit of distance between then and human characters while yet being respectful. Illustrations are pen, pencil, acrylic and the cover is an oil painting, so four or five techniques are used.
"Sometimes the illustration is the stimulus to story and sometimes it's the other way around."
"Colour them in if you want," he chuckles. "I'm not precious".
Starting a conversation with a child around death and how to explain its finality to their young mind is core to 'Skippy's Tale'. "It is not giving any answers about death, it is just fact. 'Skippy's Tale' is a stand-alone story but also has the function of talking about death. Anyone of any belief or creed could respond to it. The book is straight up about death, there is no coming back afterwards."
And yet the final pen-and-ink is of Skippy and her three kittens, long shadows cast. It is open to interpretation. Are they all together in heaven or an afterlife, or is it simply a family portrait of them, intact and happy?
'A Skippy's Tale' is selling for €8 at Limerick Animal Welfare, William Street and €2 of this cover price goes to LAW there.
Lucky Lane in Catherine Street is the alternate outlet.