Limerick's New Year's Eve celebrations centred around King John's Castle have been postponed to St Patrick's Day due to a threat of flooding.
It follows the issuing of a status yellow weather warning from Met Éireann due to Storm Dylan with wind gusts up to 110 km per hour forecast until New Year's Eve morning. Limerick City and County Council are erecting flood barriers along Clancy Strand, O'Callaghan Strand and the boardwalks which will remain in place for New Year's Eve.
Plans had been devised to allow the city's Medieval Quarter to come alive with specially commissioned dramatic illuminations to be projected on to the walls of the historic King John's Castle followed by a spectacular fireworks display.
Clancy Strand is the site for the large scale projection mapping on to the castle and, because of the risk of flooding, this area will not be available to the event management company, Grooveyard Productions.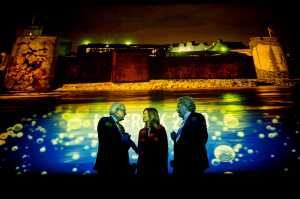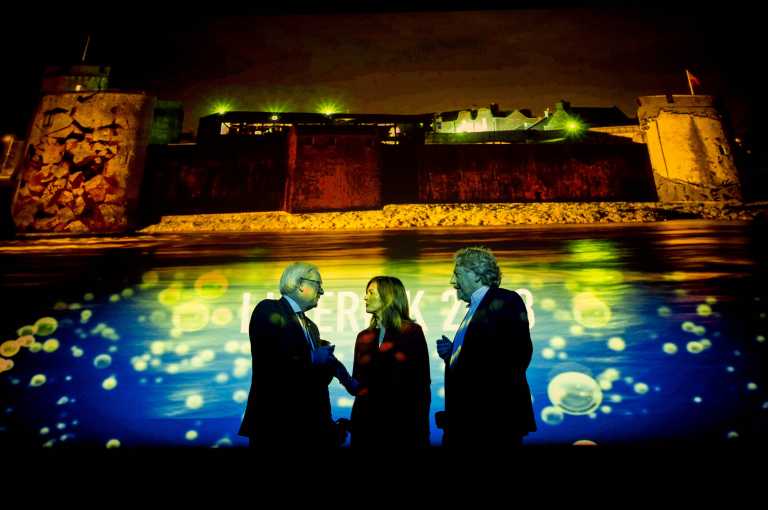 High tides are predicted on Sunday morning at 4.29am and Sunday evening at 4.55pm. River levels of 6.66m and 6.7m are expected with a predicted surge of 620mm.
Low pressure and strong south west winds may increase the surge right up the River Shannon towards Limerick, similar to what happened during Storms Ophelia and Storm Brian.
Freshwater levels can be expected to increase due to the high levels of rain already fallen and more rain expected over the next few days as well as thaw from marsh lands and high ground along the River Shannon.
Limerick City and County Council Deputy Chief executive Caroline Curley explained that the equipment and generator for the projection mapping would have to be erected tomorrow and, coupled with the flood threat, it has been decided to cancel the illuminations and fireworks.
"It is with great regret that this decision has been taken, but in the interests of information from the event's safety officer, the impact of the weather on the installation and rigging of the event and the safety of the tens of thousands of people expected to come out for the New Year's Eve Extravaganza, it was decided to postpone the entire event.  This decision was not taken lightly, but the decision was made this evening to allow people to make alternative arrangements."
"The extravaganza, which is a collaboration between Limerick City and County Council, Shannon Heritage and Limerick School of Art and Design, will now happen as part of Limerick's St Patrick's Festival next March," she added.
More community news here