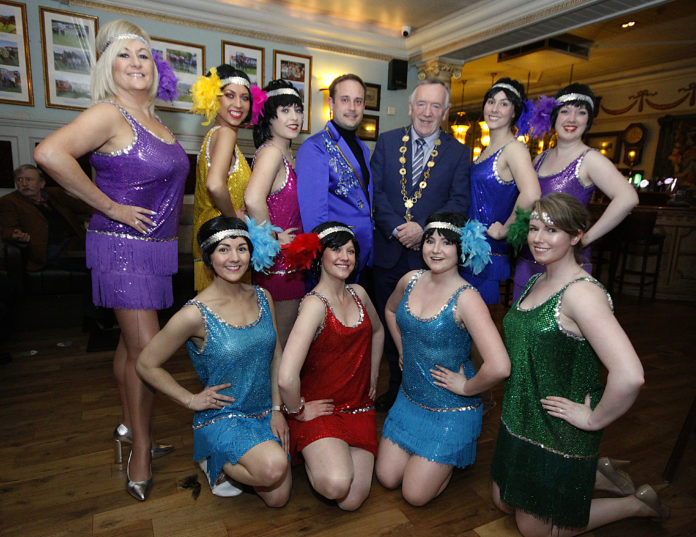 A CRUXIFICION scene within a musical? That most significant and defining tenet of Christianity – rooted in the premise of the resurrection – was handled brilliantly by Limerick Musical Society in its 2018 production, 'Jesus Christ Superstar'.
Ongoing at the concert hall into Saturday April 28 at 8pm, this rock opera delivers on deep feeling and a sense of conviction as much as its musicality and those big choral numbers filling out the hills of Galilee.
Think about it. Christ's last days on earth, his celebration, trial, Calvary and death-into-light will take stagecraft and direction to tender its gravitas and be miraculous all at once. Take a bow, Des Henn.
Flashpoints are many in a show in which the baddies burn brightly. Aidan O'Connell presents a Pontius Pilate who is far from passive. As Ceasar's axe he is literally confounded by the path that the social, handsome Jesus (Kevin Prout) is taking. What sort of man is he?
Caiaphas is proper badass brutality (Ger Treacy). And then there is Herod. Oh my Lord, Sweet Jesus and Jesus tonight, check out this true Superstar in tight pants. A rhinestone studded Nigel Dugdale imbues Herod with such taunting charisma on coke that the audience is whacked. It gives impetus to his cruelty and sass: "So, you are the Christ, you're the great Jesus Christ/ Prove to me that you're no fool; walk across my swimming pool/ If you do that for me, then I'll let you go free. Come on, King of the Jews."
Note that it is Jesus' ascension to authority that really fuels the ire of the establishment – there is some headscratching as to what specific crime they can do him for.
Amidst the antler-locking, Mary Magdelene (Kim Burke) is woman, a dignified healer and source of inspiration as much as conciliation, hitting her supple high notes with compassion.
Less so the haunted Judas, played emotively by Paul Shesgreen, whose torn choices echo in the shredding of chords from the veiled 10-piece band as his guilt and guile push him to madness.
It works.
Written by Andrew Lloyed Webber, music by Tim Rice. Booking on
www.uch.ie
Review by Rose Rushe 2018