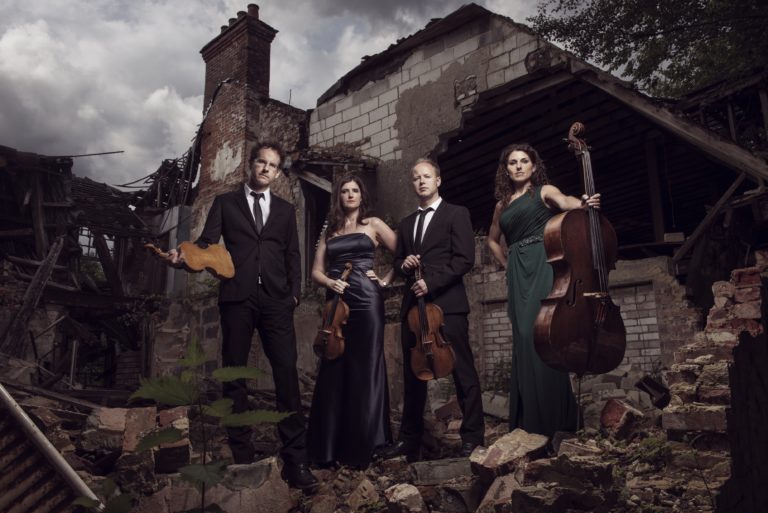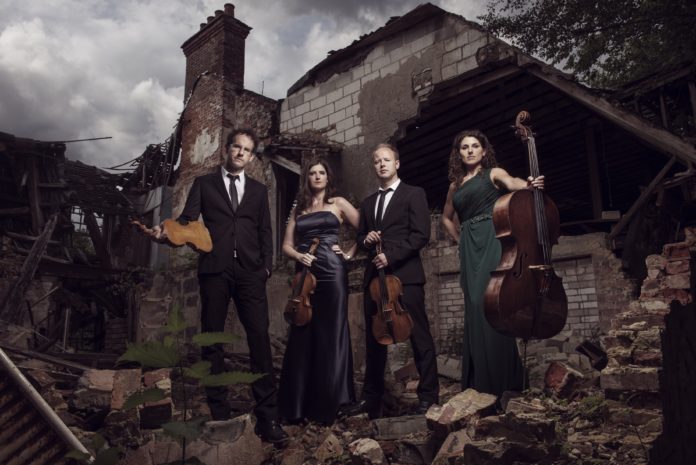 THE towns of Ballina-Killaloe call us down from the hills and away from urban grind to melodious days of chamber music that serve all ages and cross genres.
Look ahead to a Tango quadrille (Piazzola), duets and quartets by Shostakovich; bass-baritone Benson Wilson singing in Ireland for a first time; the Sunday children's concert.
And how about coffee with emerging artist, piano-violinist Kevin Jansson (17) prior to strings and quartets? This is Killaloe Chamber Music Festival 2018, beginning today Thursday May 24 into Sunday 27.
Top this with Ireland premieres from remarkable composers, 'Brundibár' by the Czech Hans Krasa and dance supremo Colin Dunne with original work set to Carducci String Quartet's No. 8 by Shostakovich.
The soloists are world class: Christopher Marwood on cello; Katherine Hunka and Diane Daly on violin; Sholto Kynoch on piano. Carducci String Quartet is welcomed for the first time and the fabulously cool Máire Keary-Scanlon directs the children's choir Cantette, opening out the festival with opera.
Coast on www.killaloechamberfestival.com,  with all concerts in St Flannan's Cathedral. In the Cathedral atrium Franz Haselbeck Collection curator Patricia Haselbeck has selected new visual art by Clare Hartigan and Jennifer Allen that is inspired by this programme.
Limerick Post lends an ear to what artistic director Joachim Roewer has to say about the goings on within his theme of 'Autumn in May'.
"So I picked pieces by various composers from various centuries that were written in the last days of their lies. I think what happens then [in writing music] is interesting and not necessarily heavy – witness Schubert's String Quartet in C Major on Sunday night and Mozart's 'Magic Flute'. Spanish composer Pablo de Saraste has done a really, really brilliant piece on that [Friday 7.30pm]."
Roewer himself is German, gently accented and the viola leader with Irish Chamber Orchestra and other stories. He heads up a course at IWAMD. "There is great variety to the programme but it is all held together by this thing that their composers were in the last stages of life."
We push him for top picks. Finally: "We have this fabulous singer, a base baritone from Samoa, Benson Wilson. He has a fabulous voice and you know, we have so many nationalities and angles to this festival."
Wilson gives us Brahms on Sunday night, accompanied by Kynoch on keys.
The director is excited too about Krasa's opera 'Brundibár' on Thursday 24, 7.30pm, acknowledging Kraza's early death in Terezin concentration camp north of Prague "where many amazing composers were incarcerated, yet they wrote beautifully.
"'Brundibar' was created for the children there to give them a glimmer of hope" and hence the crazy instrumentation. There's percussion, guitar, trumpets and whatever the  starved-out living had to rattle about with.
Holocaust hero Tomi Reichental has launch honours.
Book at Tickets.ie