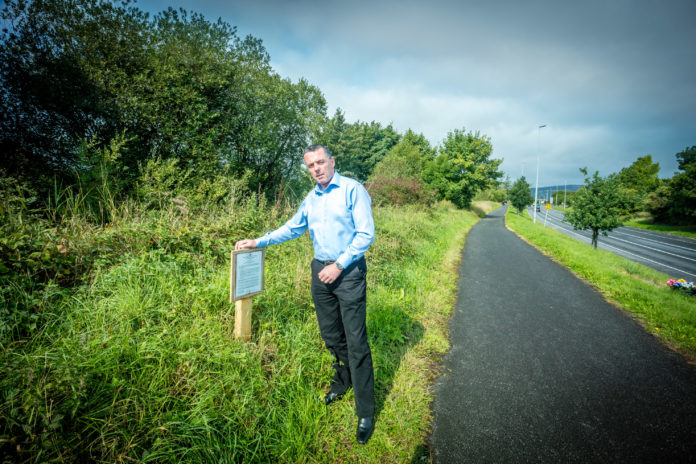 A standalone housing scheme on the outskirts of Limerick city with "no proper infrastructure and no facilities" will not work.
That's according to community activist Pat O'Neill who says there has been a huge outcry over the proposed housing scheme development on the Condell Road with 50 objections lodged, including one from Clonmacken Residents Association.
Pat, who represents the residents' group, has coordinated meetings between residents and councillors following local concern over the proposed development.
One of the main objections from the people of the Northside to this 43-unit social housing scheme, he explained, is the location of the development.
He claims there are no facilities convenient to the proposed site and that it is "isolated and situated on a flood plain with no metropolitan bus stop nearby and no provision for one either as part of the proposal".
"We rallied together to challenge this knee-jerk idea of the council officials. If history tells us anything is that a sole housing scheme with no proper infrastructure and no facilities will not work.
"Everything is wrong with this proposed development. We want to learn from the mistakes of the past. We welcome a new housing scheme for the area but not as a knee-jerk reaction to the current housing crisis. Let's do it right and proper so that everyone stands to benefit," he declared.
A spokesman for Limerick City and County Council said it was incorrect to say that the houses would be built in a flood zone as the planned location was not subject to flooding.
The site of the proposed development is located approximately 800 metres, around a ten-minute walk to the Jetland retail hub area, which is serviced by public transport.
"The Council believes it is important to ensure that the future residents of this development have adequate social and community infrastructure within a reasonable walking distance of their homes.
"The general area is a location of planned future development with an existing permission on adjoining lands for around 400 new housing units to be developed by commercial entities. New bus routes tend to follow demand, and as the population in this area increases, public transport links to the city may be developed by Bus Eireann," the spokesman added.