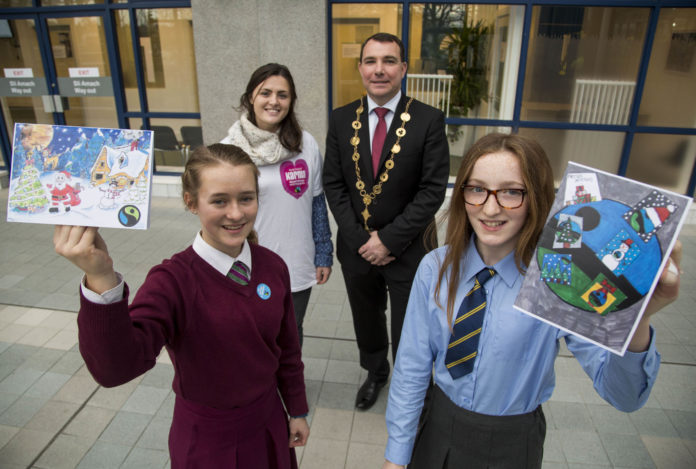 Limerick Hockey Star Róisín Upton has joined pupils from primary and secondary schools across Limerick to encourage people to think Fairtrade this Christmas.
They have all met the Mayor of the City and County of Limerick James Collins in Istabraq Hall in Limerick City and County Council Headquarters in Merchant's Quay this week to promote the Fairtrade message and to help celebrate Fairtrade Limerick's 13th birthday.
As part of the awareness programme, the students have created Christmas Cards centred on the Fairtrade message of promoting fair trading practices between Ireland and developing countries.
Cards were created by pupils of all ages, ranging from five up to 17 and involved schools across the city and county, illustrating what Fairtrade means to them.