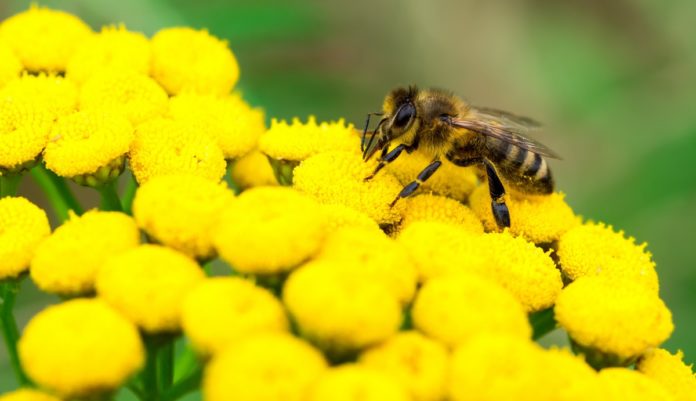 "NOW that the world is coming to an end, we should do our best with the time that's left".
That was the apocalyptic comment from Independent councillor John Gilligan at County Hall this week.
And no, it wasn't potholes, renaming bridges, or any of the usual fare that gets councillors all worked up that had the City North representative in such fatalistic form, but matters concerning the birds and bees.
The Dooradoyle council chamber was abuzz this Monday following a presentation from Limerick City and County Council on its efforts to implement elements of the All Ireland Pollinator Plan 2015-2020 on a pilot basis.
Senior Executive Engineer, Anne Goggin, told council members that the Physical Development Directorate is currently working with the Parks Department to look at ways of making Limerick "more pollination friendly".
"Pollination is in decline worldwide with wild geese here facing extinction with the loss of habitat and food. A recent report from Germany shows that pollination is in decline by 70 per cent, so it is a fairly serious issue," Ms Goggin explained.
The Council is now looking at doing its bit for the environment by looking at three areas in the city as special areas of pollination. These include habitats at Corbally Meadow, College Park, Corbally, and Childer's Road.
Cllr John Gilligan believed this project could have a "huge benefit".
"This is something that we are able to do, it is just a matter of us being willing to do it," he insisted.
Independent councillor Frankie Daly was equally enthused.
"The site in Corbally just looks like a wild field. We need to think outside box. We have an ageing population that would benefit from a park area, which would be a great facility. We should be putting a plan in place," Cllr Daly commented.
Fine Gael councillor Marian Hurley felt that the Wild Flower Garden on Thomas Street looked "unkempt" and needed to be "tweaked to give it that wow factor".
Her party colleague Elenora Hogan took the view that more should be done in primary schools to engage them in the subject of pollination.
Independent councillor John Loftus pointed out that primary schools in his native Scotland are encouraged to plant trees and keep beehives.
"It has been very successful and would help in the fight to save our planet," he said.