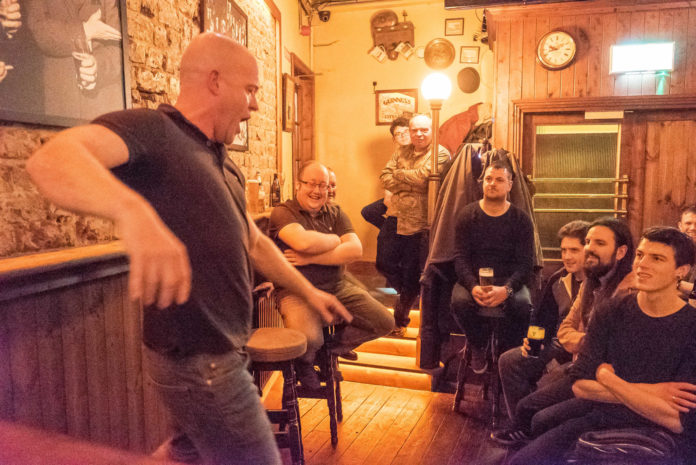 HAPPENING twice a month at Mother Macs Back Bar, Shamozzle Comedy Club is a busy showcase for up and coming comedians from all over the country. Limerick comedian Liam O'Flynn runs the night that brings together four or five comedians to tell their stories to a small intimate and supportive crowd.
While Eoin has been doing comedy for two years now, the jewel in the crown here is MC Mike Peril who hosts and introduces the short sets.
"He makes the night, it wouldn't be the same without him," says Eoin.
Shamozzle Club does not charge an entry fee though Eoin says the majority of people who attend put some money in the hat after the show.
The room has a capacity for an audience of about 30 and for the comedians it is like, "telling a story to a group of friends in a bar."
Its obvious from our conversation that the night is run with huge enthusiasm and is a labour of love for the Shamozzle crew.
For Eoin, what is it like to do your set and get a few laughs along the way?
"its unbelievable, its the best feeling in the world."
If you would like to attend or get more information just Find Shamozzle-Comedy on Facebook.
Shamozzle Comedy at Mother Macs happens this Friday March 8 with guests Chris McShane along with Eoghan Madden, Jack Hourigan, Siobhan Brosnahan, Eoin O'Flynn and the everpresent MC Mick Peril.