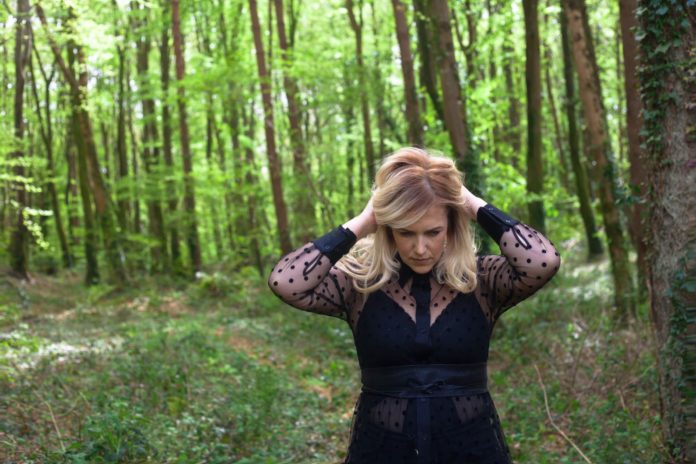 JENNI is Limerick singer/ songwriter Jenny McMahon, a wonderful and a very familiar voice to those who have followed her music career with dance producers Delorean Suite, Radars, Malon Sweetfield and a guest performance on The PigTown Fling project.
For the recent single, 'Roses', Jenni, has gone back to her folk roots. A pared back indie-acoustic atmospheric sound played with a light touch has evolved in her new music.
The single was launched in the intimate surroundings of Marie's Cheese Shop at Limerick Milk Market. When Jenni mentioned to Marie that she was going to release a new single, Marie insisted she sing it right there in the shop in front of customers. Marie loved the song and invited Jenny and band to launch the single in the legendary hangout on a Sunday evening last March.
It is a new departure for Jenni to write, structure, do melody and lyrics herself. Previously it would have been a collaborative work with producers.
"You have to drill down into what you want to say," she told Limerick Post.
On the evidence of that launch and a short gig at Steamboat Music for Record Store Day, there is a lot more new, original and exciting music to come from Jenni backed by her band Tony Roche (DeLorean Suite), bass player Brian O' Grady (Kilfenora Céilí Band), Shane Storan (Randolph and the Crokers) and guitarist/ pianist Mark O'Connor (Tooth).
Folk and country music were part of Jenni's upbringing. All her family are musical and well able to contribute ballads at parties. Jenni has been writing songs from her own life experience.
"I wanted to write songs from a very authentic place that would connect with people on a visceral level. I spent time reflecting and really drilling down into events, people and places from throughout my life.
"As a result I've written songs that expose a very different side to me that people won't have seen before."
Jenni and band play Dolan's this Friday May 24.