WARMING up with a pub music trail on Thursday September 26, Limerick Jazz Festival opens with a major star headlining on Friday night, Darius Brubeck. Yet festival principal John Daly is protective of every name on the six-act weekend programme that will platform entirely in Dolan's Warehouse and Upstairs venues, running concerts back to back to capture momentum for September 27 to 29.
"All the acts are big acts this year. All of them are main acts," states the Limerick man with a grin. "We are starting out with Darius Brubeck, son of the famous David Brubeck, whose quartet is based in Essex, UK. Darius has done incredible things with his life and was working as a professor of music in South Africa for a time.
"In 2020, not too far away, he is releasing an album that embraces the centenary of David."
The new album will feature Brubeck Snr's great classic 'Take Five' as well as compositions by Darius, whose stand-alone identity is underlined by John. "Their concert is in The Warehouse at 8pm, Darius on piano in a quartet of bass, drums and saxophone."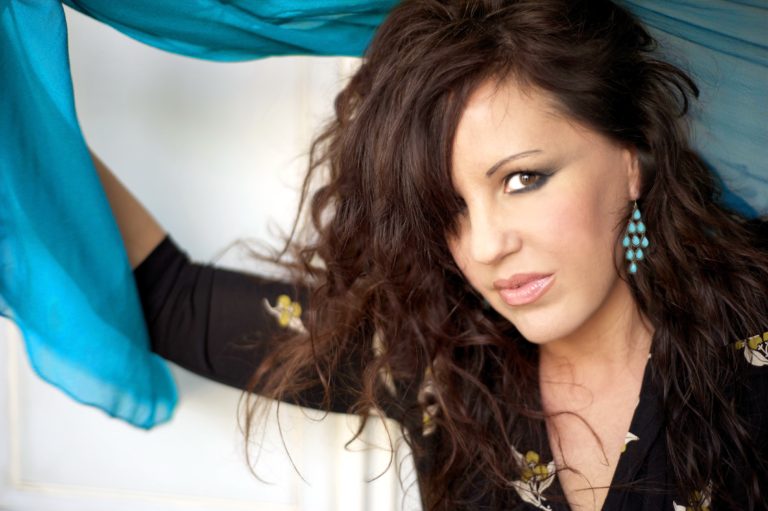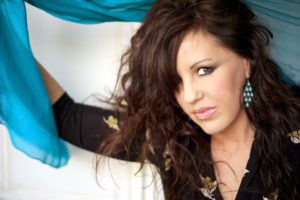 For Friday's later concert at 10.30pm, we shunt Upstairs for Sarah Gillespie's Quartet. "Sarah Gillespie is British-American, plays guitar and sings and composes on the guitar – her thing is a cross between folk, jazz and blues. She has the phenomenal Kit Downes on piano, a man whose work was Mercury Award nominated.
"Sarah herself has an MA in Philosophy and has done a lot of things in her life. The quartet is comprised of bass, drums, guitar and a second guitar player in Chris Montague."
Mid interview, John puts his thoughts on the table about programming this line up. "I think about the gender thing. I want to feature women and … look, not to be sexist, but jazz is male dominated as a genre. It always has been.
"What has become evident at festivals [in past month he has been to Glasgow, Rotterdam and soon, Leeds festival] is that now a lot of them feature female band leaders, and promoters and audiences really do take notice."
Saturday September 28 night-fever begins 8pm in Dolan's Upstairs venue with a seven piece Latin-Caribbean band from Switzerland. "Septepto Internacional is led by Michael Fleiner on piano. Born in 1970, the number '7' is big with him and he writes mainly in 7/4 time which is typical of Latin-American rhythm.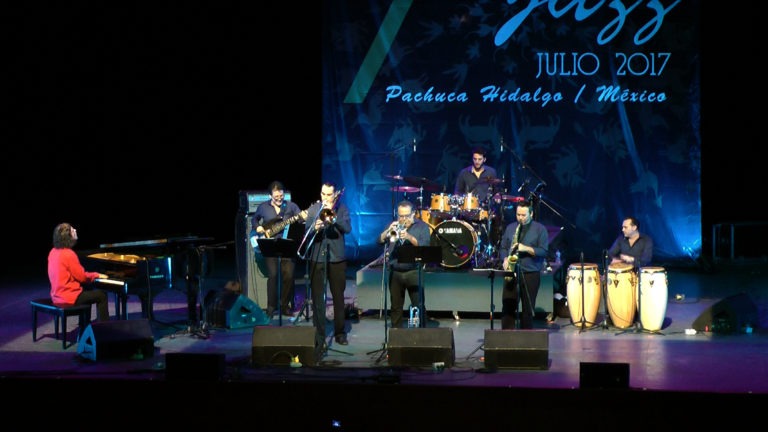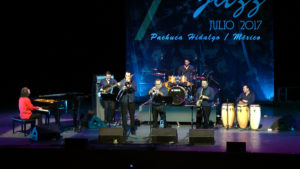 "We are looking forward to all the Latin-American dancers in town turning out for this one. Septepto's trumpet player was with the famous Irakera band for 15 years and I think that this gig will be the surprise punch of the festival."
Saturday's late show is from Beats & Pieces. These are a 14-piece UK band that "mix jazz, rock, funk and original composition. They have a full brass section and have piano, drums, trombones, trumpets. They are led by Ben Cottrell, their young musical director who is into composition and arrangements.
"These are a really cool band and I know from experience that putting such a big band in The Warehouse really works."
Sunday September 29 sessions are afternoon based for the last chords in The Warehouse to the four days.
"The earlier gig at 2.30pm is a British guitar player Ant Law who was born in the Arab Emirates. Ant is giving a free masterclass in the Hunt Museum on Saturday. For the concert he will be playing with Scott Flanigan on piano, Dave Redmond on bass and myself on percussion. Ant will be playing his own tunes and some that Scott has written, some lovely stuff. I was lucky enough to be invited to play with them in Galway recently."
Finishing up, Act 2 has yet to be contracted in writing but Arts Page will revert to John Daly again before this carnival of jazz pans out in Autumn.