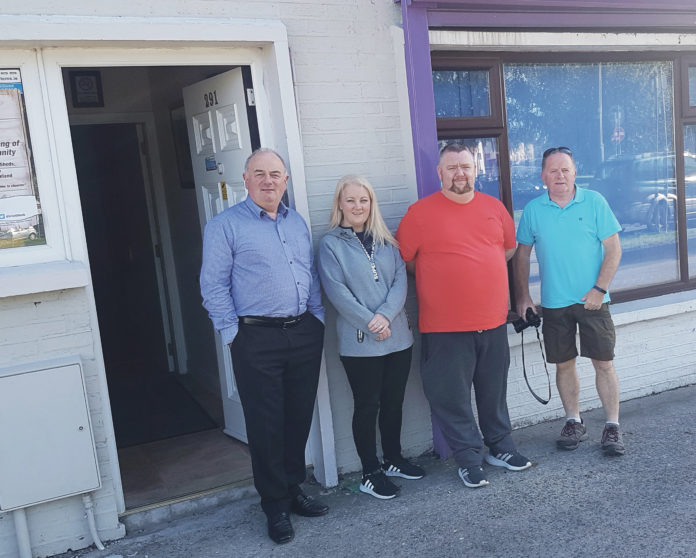 A PLEA from a local councillor for a home for a newly formed Men's Shed group on the southside of the city has been answered by a support group for men separated from their families.
Speaking to the Limerick Post last month, newly-elected Fine Gael councillor Sarah Kiely highlighted the value of setting up a Men's Shed and the benefits for the wider community.
The City East representative also asked for help in locating a base for the shed, a call that was heard by Families.ie, a voluntary group offering support to men separated from their families.
"I was contacted by Seamus Scott from the National Men's Shed Association who is the coordinator for Limerick and Joe Wallace from Families.ie, based in Lower Hyde Road just next to the train station. They explained that they have a shed up and running as well as the structure already in place.
"Membership is low and the best fit for the men who want to start up a shed in Rathbane, Janesboro, Kennedy Park, Glasgow Park, Carey's Road and Hyde Road could be to join this one," Cllr Kiely said this week.
"It was put to the men and a vote was taken. It was decided to join that shed which is a stand alone shed and is just facilitated at Families. Then recently a grant was given of €1,600 through Limerick City and County Council to the shed to put an actual shed into the rear of the property at Hyde Road."
Cllr Kiely believes there is a definite need for a shed in the area.
"When I met with some of the men in the area individually they spoke very openly about loneliness and isolation, the need to have company, the very long day to have to fill with no outlet to socialise or just talk to someone," she explained.
As a way of a launch and introduction for new members, the group are holding a coffee morning for Milford Hospice this Thursday, September 19 between 11am and 1pm at 291 Father Russell Square, Hyde Road. All are welcome to attend.