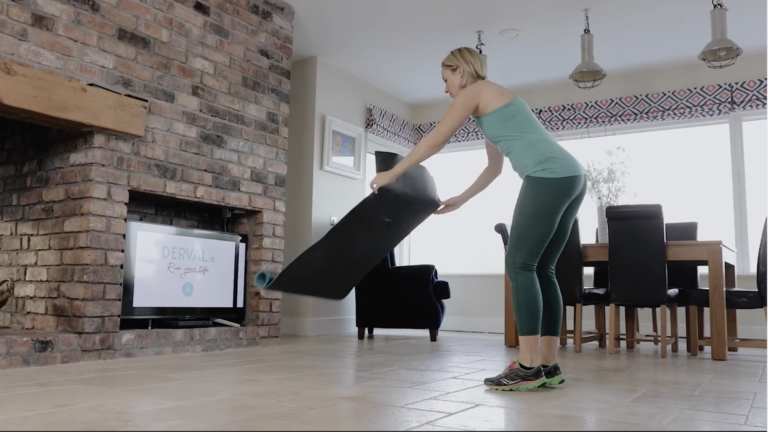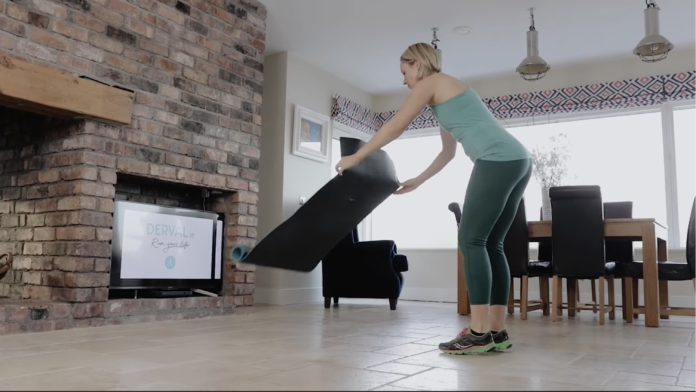 Three-time Olympian, best-selling author and Ireland's Fittest Family coach, Derval O'Rourke has been steadily building her healthy lifestyle community, breaking through the crowded fitness space with her one-stop online platform, Derval.ie.
Celebrating its first birthday, this platform provides fitness plans for beginners and advanced levels, hundreds of recipes, nutritional advice, Pilates classes, pregnancy fitness and self-care strategies for a positive mindset. The expert-led advice is delivered through easy-to-follow videos and workbooks, as well as a very supportive and motivational private members group.
Commenting in relation to the current Covid19 restrictions Derval O'Rourke says, "It's more important than ever that people take care of their minds and bodies during the unprecedented challenges that the Covid-19 restrictions present. The closure of gyms and sports clubs is not a reason for people to abandon their fitness routines, as there is so much you can do from the comfort of your own home without the use of equipment."
In an effort to keep spirits up during the extended Covid19 restriction period Derval is also opening up access to Derval.ie, by offering everyone the opportunity of checking out the site and avail of a free 7-Day Trial.
For frontline workers, Derval has launched an exciting initiative where members of her site can gift frontline workers a free three-month Derval.ie membership, as a way for her and her online community to show appreciation and gratitude for their vital work during this time. So far Derval has gifted over 400 free memberships to frontline workers, with more coming in daily.
To avail of this free seven day membership visit www.derval.ie . For more information, or to gift a frontline worker a free three-month membership, email team@derval.ie or connect with Derval online at Facebook/dervalorourke, Instagram/dervalo.rourke