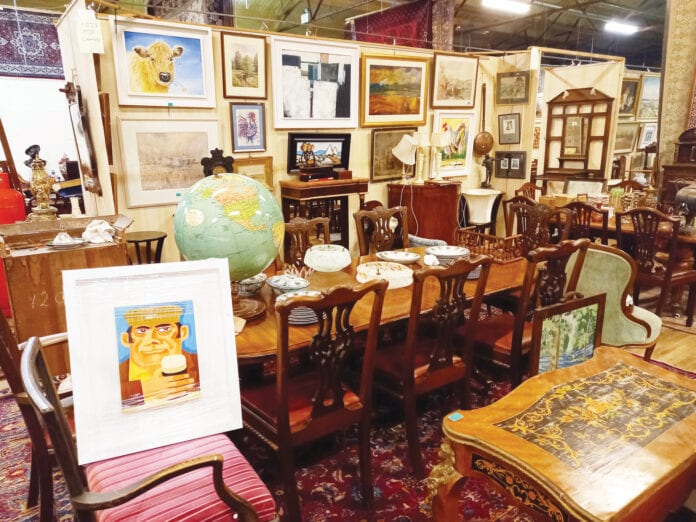 3 Days from 27th – 29th June
Another big Auction coming up this weekend. Viewing Starts Saturday 26th from 11am – 5pm under the current covid guidelines. However, the auction will remain Live & Online starting at 12 noon on Sunday, 10.30 on Monday & Tuesday.
With Covid, the past 12 months has led to various lockdowns and restrictions. But, just as religious services and business meetings could migrate fully online, so could auctions.
For buyers, it's as easy to bid on a Grandfather clock or a Michael Jordon Signed Basket Ball online as in person – easier, really. And, as for Aidan Foleys Auctions, the virtual world has provided an immeasurably larger pool of potential bidders.
Aidan established an online presence 20 years ago and foresaw the day it would become the dominant model. All this pandemic did was nudge the timetable.
"We're meeting people on their personal devices and on their own time," noting how the change to virtual bidding has lured in that ever-so-desired demographic: the young, or at least the relatively young.
"The demographic of 25 to 45 has grown fivefold" in the last few years, adding that the change is reflected not only in the methods of but in the items being sought. Larger Items are not as sought after and bidders are looking for a special one off piece that can set off a room or a nice Painting by an up and coming Artist. Its all about Individual taste, Keeping it "Green", reducing Carbon Footprint and that is what Auctions and Antiques is all about. Re-use, Recycle, update any preloved object and reducing whats going to landfill.
Sign up for the weekly Limerick Post newsletter
Aidan currently operates Live Online (Webcast) Auctions. This is where you are leave a pre-bid or you can Bid Live on the Auction Day.
Aidan sells each lot individually, you can watch the entire auction from any device that has internet or wifi.
We welcome everyone to our auction rooms, if you are new or are unsure of what do to, just give Aidan a call on 086 8290680 and he is happy to help/advise you.
Looking forward to seeing customers at our viewings and online on the auction days.
All the Auction details are on www.irishcountryhome.com or by calling Aidan on 086 8290680 / 061 369533