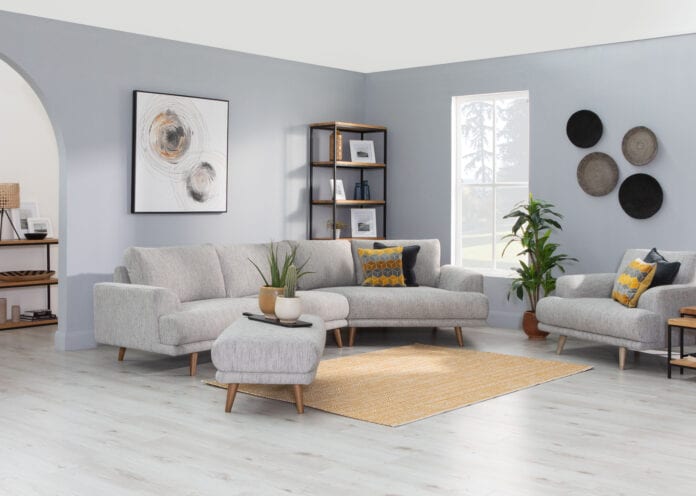 A sofa shopping guide brought to you by EZ Living Furniture.
A great deal of time is spent relaxing on a sofa which is why it is so important to purchase the ideal one for you and your family. Comfort and style are what most will focus on when making their decision, but there are many other important factors worth considering. Firstly, if you have had your current couch for a long time, knowing when to replace it is of the utmost importance.
Sign up for the weekly Limerick Post newsletter
When Do I Need To Buy A New Sofa?
If you have noticed sagging or reduced support from your current sofa, then it is time to purchase a new one. Alternatively, a change in decor may influence your decision to welcome new seating into your living space.
Which Size Should I Choose?
Sofas are available in a variety of sizes including 2 seaters, 3 seaters and 4 seaters. Larger alternatives are also available such as a chaise or corner sofa. By measuring the sofa, you are interested in purchasing, the floor space, and its surrounding clearance, you will take the guesswork out of knowing if and where a sofa can be placed in a particular room.
You can also view a wide range of our sofas virtually by using our AR app which is free to download on any Android or Apple device at www.ezlivingfurniture.ie/view-at-home-augmented-reality-app
What should I consider when purchasing a new sofa?
Sofa Fillings
Sofa fillings are important because they can affect your comfort level. Some are more supportive, and others are made to be resilient. Foam will offer the most support and recovers well after sitting, while feather and fibre will provide a softer feel and bring a more relaxed appearance to a room.
Leather or Fabric?
Fabric is often the easiest to match with your décor because it is available in a large range of colours. But sometimes, nothing beats the luxury feel of a leather sofa and it can last a lifetime with the proper care.
What additional features do I require?
All sofas offer an area in which to sit, but not all sofas will have the ability to recline, charge electronic devices or tilt your head position separately to your body. If there are extra features that are important to you such as a cup holder, then you will need to make sure that these are included with your sofa before making your choice. Alternatively, you can get a second opinion and ask our in-store experts if you are unsure of what features will best suit your lifestyle and family's needs.
The EZ Living Furniture summer sale which features some of our finest sofas has begun and is on in all 14 stores across Ireland and online at www.ezlivingfurniture.ie/sofas