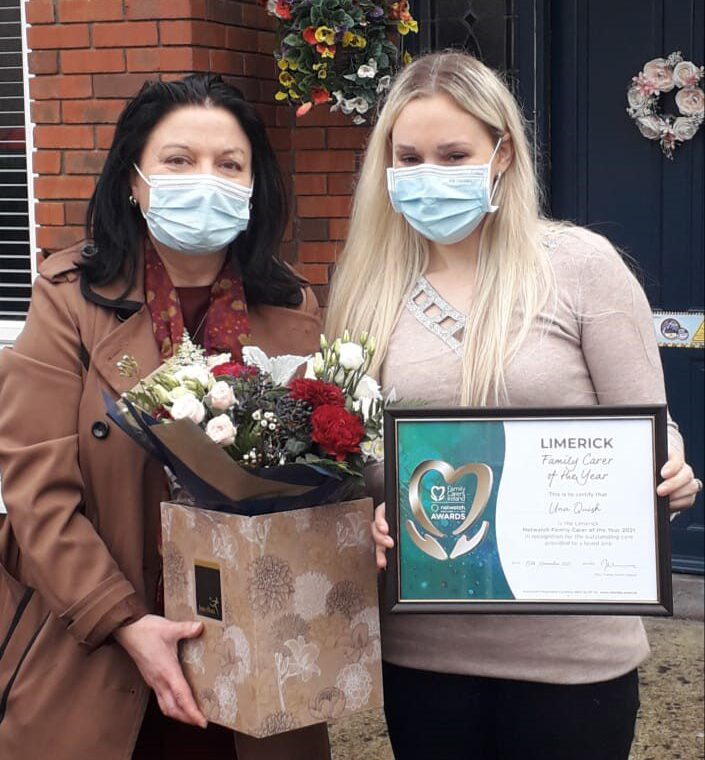 FAMILY Carers Ireland, the national charity supporting Ireland's family carers, has announced that this year's Netwatch Limerick Family Carer of the Year is Una Quish from Castletroy.
Una cares for her son Noah (4) who has rare chromosome deletion, a heart condition, chiari brain malformation, scoliosis, sleep apnoea and has undergone numerous surgeries.
Her husband John Joe said their life changed in 2017 unexpectedly when Noah was born sick and to this day, his wife has fought for everything her son needs. He describes Una as the best mother and carer he has ever met and says her life revolves around their children and making sure that Noah is okay.
Limerick Carer Supports Manager Jean Ryan said: "Now more than ever, family carers deserve to be recognised for their enormous contribution to our society. Their unyielding commitment to care for their loved ones at home, particularly during the Covid-19 crisis, has been nothing short of remarkable and this sacrifice often comes at a cost to their physical, emotional, and financial wellbeing.
"These awards are about paying tribute to all of Ireland's 500,000 family carers and shining a light on the immense work that they do, day in, day out, often with little or no help from the State. Their essential contribution to our national healthcare system needs to be properly acknowledged and supported."
The 19 million hours of unpaid care provided each week by family carers would cost the state €20 billion a year to replace.
The Covid-19 pandemic has been a challenging time for all of society but especially for family carers and those they care for who saw essential services and supports severely impacted.
The blanket withdrawal of supports such as homecare, respite, personal assistance hours and residential care during lockdown forced many to care alone, around the clock. When Ireland shut down, family carers stepped up in support of their loved ones.