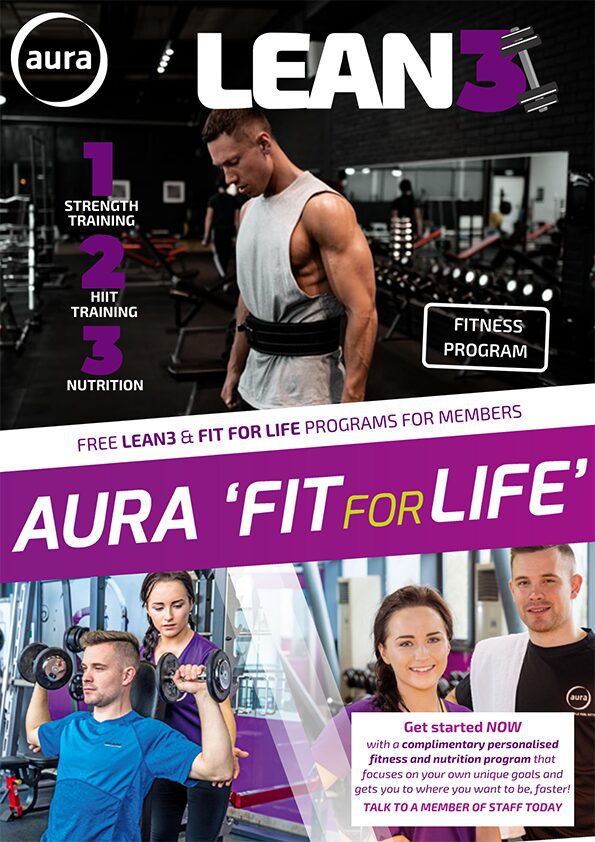 Is it your New Year's Resolution to get fit, lose weight, tone-up, reduce stress or feel happier?
Aura Leisure have a fantastic membership offer this January to help kick-start your year. Join Aura Grove Island on a direct debit membership and get January for HALF PRICE.
"Membership comes with full access to our gym, swimming pool and group exercise classes – 7 days a week. We'll get you started with a free InBody scan and a fitness programme tailored to your specific goals – guaranteed to get results in just 6 weeks!! You will also get access to the most up to date fitness and nutritional advice to help you on your journey."
Engaging in regular exercise has so many positive benefits for your health. It can strengthen your heart, improve blood circulation, tone muscles, enhance flexibility, boost your mood and reduce the risk of developing chronic diseases. And it doesn't take much movement to make a big difference to your health. Aura Leisure have lots of ways to help you exercise depending on what works best for you:
• take a swim in our pool,
• lift, run, cycle, stretch in our gym
• join one of our group exercise classes
When you work-out at Aura you will be safe in the knowledge that our gyms and pool halls have an average 10 air changes per hour. This means that when you use our facilities you are breathing clean air making for a more comfortable and safer environment in which to exercise.
Aura Leisure's mission is to create 'A Healthier and Happier Ireland'. Join their mission today and they will help you achieve your health and fitness goals. With *50% off this January, there is no better time to join Aura Leisure.
To avail of our offer visit: www.auraleisure.ie/sale or call the team in Limerick on 061-350 221.