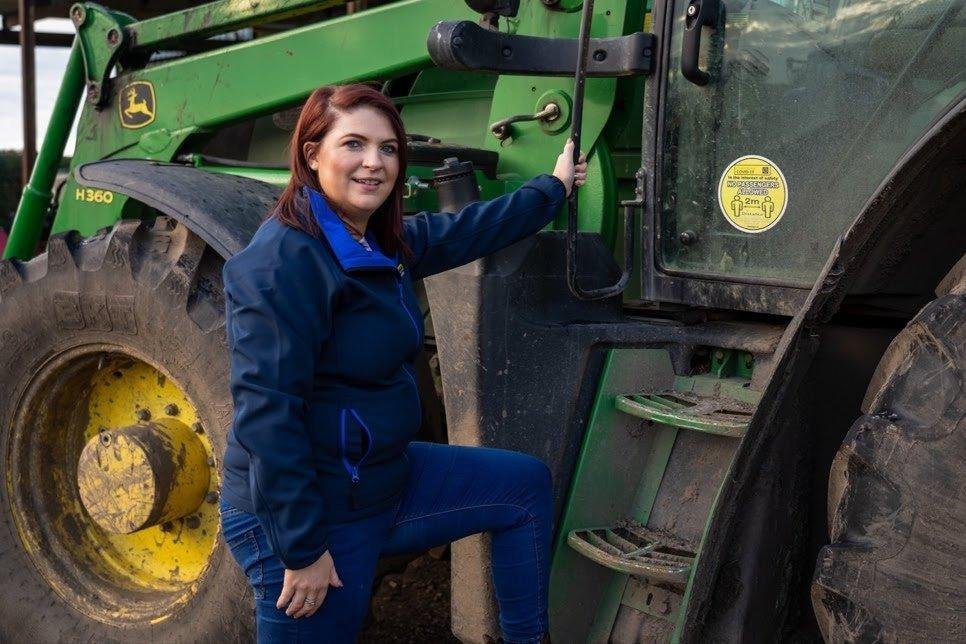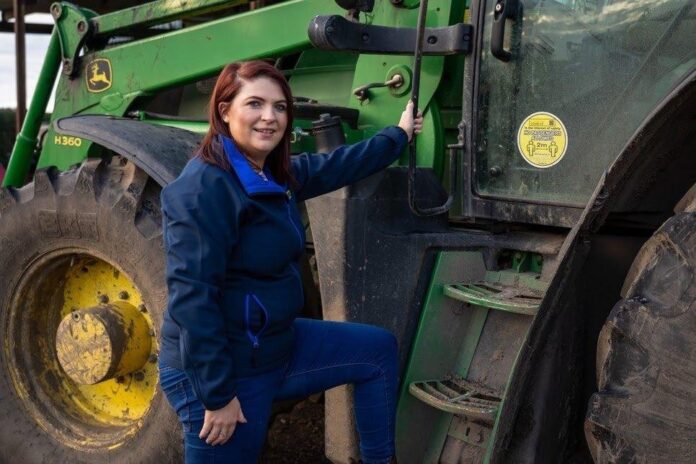 HER dual role as a chartered accountant and a young mother means that Karen O'Donoghue from Banogue is a very busy woman – but that doesn't stop her driving machinery across the farms of County Limerick during the summer months.
32-year-old Karen is one of a clan of agricultural contractors who provide vital services to farmers across the county. She is also one of the participants in a new TG4 documentary series, 'Contractors' the first episode of which will screen next week.
In the busy months between April and September, Karen will finish her day as a chartered accountant and swap the suit for overalls to  spend the evening driving farm machinery.
"It started with my dad, Michael (73). He was a secondary school teacher for 37 years in Croom but he got bored during the summer and started to buy machinery to offer contract services," Karen told the Limerick Post.
Now Karen, her two brothers Michael and Ger and her sister Claire are all involved in the business. Her mum, Marjorie (73) "is the backbone of it all. She does huge amount of running around and she's been feeding silage men since the 1980s.
She says, 'the tractor won't go without diesel and the men won't go without food.'"
During the busy months, Karen and her family will often be out in the fields cutting and bailing silage, spreading fertiliser, agitating slurry and spreading it or cutting hedgerows until 11pm or later.
Already, the family team have been out spreading slurry as the season starts in January.
"It's a small window and, understandably, the farmers want it done yesterday so you have to keep going while you can," she said.
Married to dairy farmer, Thomas, the couple welcomed their baby daughter Clodagh in September 2020.
"Her first word was 'tractor' and she loves pulling her wellies on to go out to the cows," said Karen.
Despite the constrictions – contractors have to take their holidays outside the busy summer season – Karen says she loves the work and loves working with her family.
"We try to get a week or so holidays in summer for the kids but outside of that we can be working all hours and at weekends as well as weekdays.
"My sister wanted a June wedding. My brothers asked her, 'are you mad?'"
The makers of 'Contractors' say, "there'll be machinery to repair, herds to milk, bread to bake, crews to wrangle, clients to appease, weather to predict and deadlines to meet.
"Set against the backdrop of each contract will be the weddings, family crises, pub quizzes, study regimes, demanding siblings and kitchen sink drama of real life as well as the opportunity to discuss and deal with issues such as farm safety, climate change, the changing role of the farmer and other controversial topics."
The first episode of 'Contractors' airs on TG4 on Thursday, February 24 at 9.30pm.
Watch the trailer for Contractors below: