JUSTICE Minister Helen McEntee; Mayor Daniel Butler and Limerick Garda Chief Superintendent Gerry Roche led tributes to the late Garda Ben O'Sullivan as it was announced that the Irish flag will be flown at half mast over Limerick Garda and council headquarters.
Minister McEntee said that in this, the centenary year of the foundation of An Garda Síochána, there is little doubt that Ben O'Sullivan represented the very best of its values, service and bravery.
"Twice awarded a Gold Scott medal, Ben served his country with great courage and valour, selflessly taking on the burden of protecting all of us from danger. We thank him for his unstinting service and we mourn his passing.
"The horrific attack on Ben and his partner, the late Detective Garda Jerry McCabe, on June  7, 1996 was one of the most sickening attacks on Garda members in the history of the State.
"While Jerry's life was taken instantly, Ben was shot eleven times and left with serious injuries along with the devastating loss of his great friend. The Irish people will never forget that day and the bravery of Ben, Jerry and all their colleagues.
On behalf of the Government and my Department, I send my deepest sympathies to Ben's wife Anne, their children and grandchildren, and all his many friends and colleagues in An Garda Síochána," Minister McEntee concluded.
Describing the retired detective as a true hero who had served the force with distinction, Chief Superintendent Roche said: "He was an inspiration to us all, and he went through he a very hard time having been seriously injured in Adare.
"He was a double Scott Medal recipient, so he was a very very brave man. We extended our sympathies to his wife Anne and his son and three daughters at this time," Chief Roche added.
A book of condolences has been opened at Henry Street Garda Station, Limerick city, and the tricolour at the Limerick Garda Headquarters is flying at half mast as mark of respect.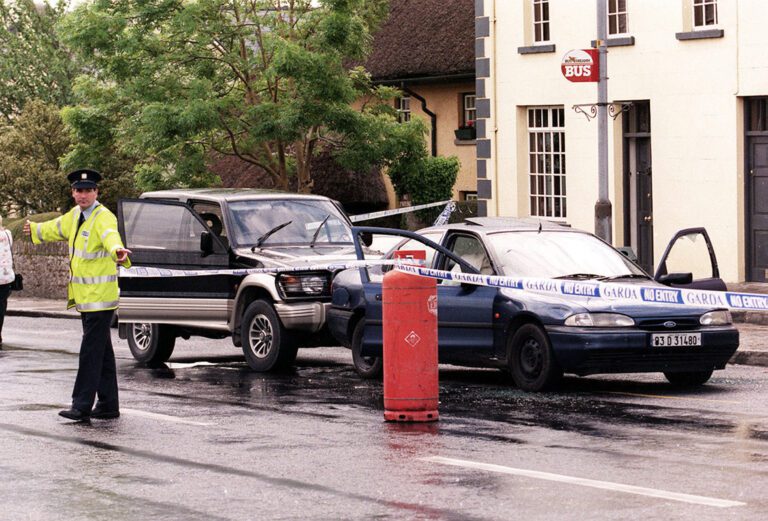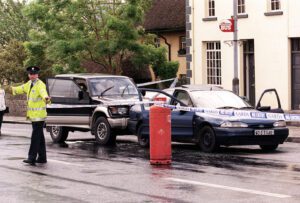 Mayor Daniel Butler offered his condolences and those  of the people of Limerick to the family and friends of Det Gda Ben O'Sullivan.
"Ben O'Sullivan was a gentleman through and through. The way that he dealt with the aftermath of the attack on him and his partner Det Gda Jerry McCabe was one of strength and dignity, qualities that he continued to have until his death."
"He will be forever remembered for his quiet resolve and dignified determination as he coped with the death of his friend and partner, and began to rebuild his own life."
"While the memories may have faded for many, Ben continued to live and cope with the tragedy every day," Mayor Butler continued.
"Ben was a recipient of the Freedom of Limerick in June 2018, which he received along with a posthumous award for Jerry McCabe."
"His award was in recognition of his bravery in the carrying out of his duties on behalf of the people of Limerick and Ireland and as a token of the high esteem and affection in which he is held by the people of Limerick."
"I would like to say 'Thank you' to Ben for his sacrifice and commitment in the line of duty. Ar dheis Dé go raibh a anam dílis."
As a mark of respect, the Irish flag will be flown at half-mast outside Council buildings.