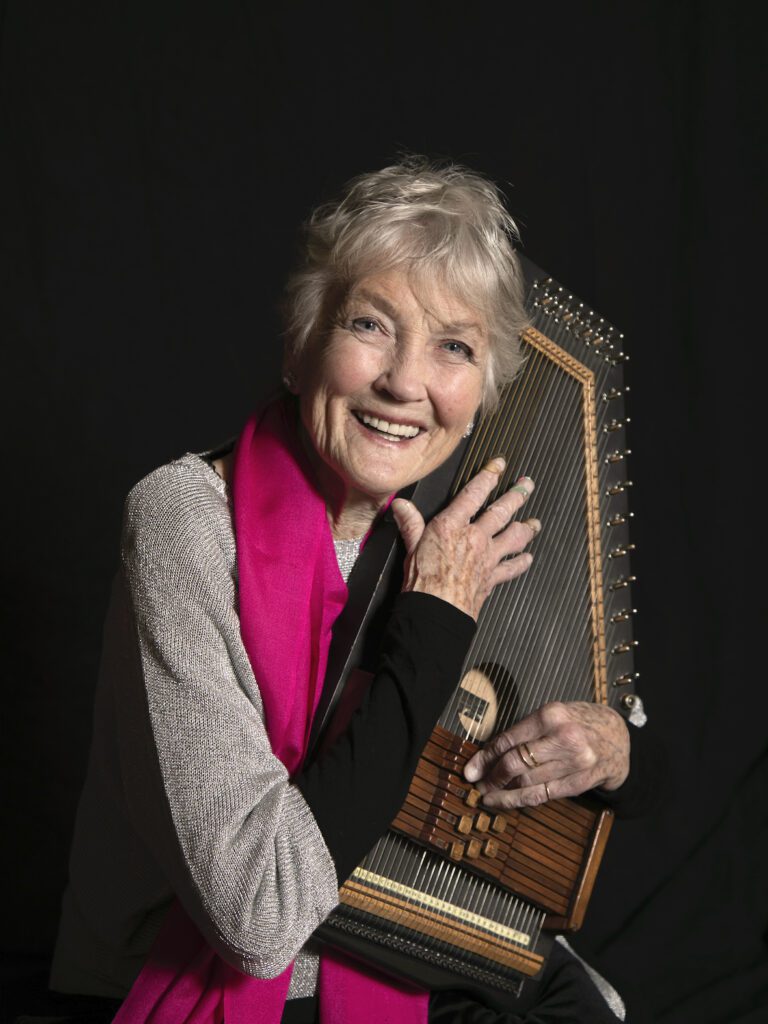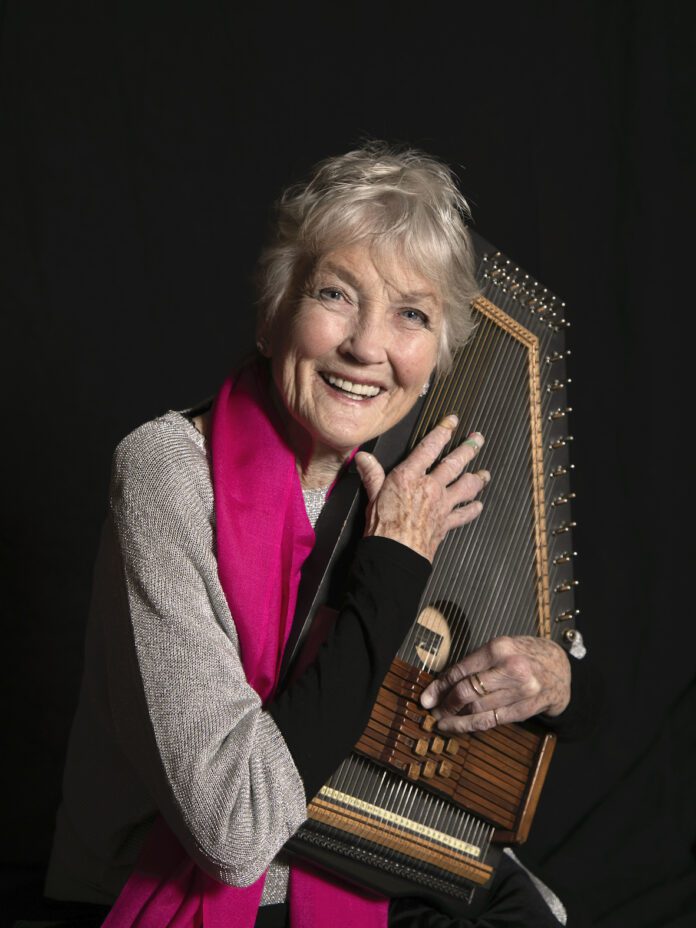 PEGGY Seeger, the undisputed queen of folk & political song, has announced 14 Irish dates as part of her UK and Irish 'FIRST FAREWELL' tour.  
Peggy Seeger will be performing with her son Calum MacColl, a gifted professional musician & songwriter in his own right and producer of many of her albums, including her most recent album 'First Farewell' (selected by Mojo Magazine as their No 1 Folk Album of 2021).
This is an unmissable evening of warmth, humour and exceptional musicianship, mixing traditional and original songs from across Peggy's remarkable career with anecdotes and plenty of family chat.
Peggy says: "First Farewell is an odd title for a CD or a tour, but it looks both forward and back as I have tried to do in my life. I have toured all over the globe since I was twenty and it is always a delight, a new adventure. I am an activist, an advocate, a left-winger, an eco-feminist, a singer of traditional and topical songs, trying to speak in my own way for my own time. This may be the last time, but then again it may not …."
The tour takes its name from Peggy's recent album 'First Farewell' which was Mojo Magazine's #1 Folk Album of the Year and was shortlisted for Songlines Magazine Album of the Year. Christened by The Guardian as 'Folk's First Lady' and by the Sunday Times as 'Folk's Matriarch', Peggy Seeger has 26 solo albums (and over 100 collaborative albums) under her belt. Few artists (and even fewer female artists) can claim such an impressive catalogue of work. Modesty would prevent her from calling herself a national treasure, but she embodies the term in cultural significance not only for her song-writing and musicianship but also in her refusal to compromise standards or beliefs.
Peggy is the recipient of multiple awards, including the Association of Independent Music (AIM) Women in Music 'Most Inspirational Artist', Folk Alliance International's 'Lifetime Achievement' and BBC Radio 2's Folk Awards 'Song of the Year'.
FIRST FAREWELL IRISH TOUR 
2nd June Hawks Well Theatre, Sligo Doors 7.30pm, Onstage 8pm. Tickets
3rd June Townhall Theatre, Cavan Doors 7.30, onstage 8pm.
4th June Riverbank Arts Centre, Newbridge. Co Kildare. Doors 7.30, onstage 8pm.
6th June St John's Arts Centre, Listowel, Co Kerry (afternoon concert) Doors 2.30pm onstage 3pm.
7th June St John's Arts Centre, Listowel, Co Kerry (evening concert) Doors 7.30pm onstage 8pm.
8th June Lime Tree Theatre, Limerick Doors 7.30pm onstage 8pm. 
9th June Pavilion Theatre, Dun Laoghaire, Co Dublin Doors 7.30pm, onstage 8pm.
11th June Roisin Dubh, Galway 7.30pm.
12th June Doolin Folk Festival, Doolin, Co Clare
15th June Seamus Heaney Homeplace, Bellaghy, Co Derry 7.30pm.
16th June Black Box, Belfast 7pm
17th June Watergate Theatre, Kilkenny 8pm.
18th June Source Arts Centre, Thurles, Co Tipperary 8pm.
19th June The White Horse, Ballincollig, Cork 8pm.