LIMERICK magician and escape artist Steve Spade's fast-hand skills have propelled him to Hollywood, teaching movie actors the art behind his mind-blowing illusions.
Spade (36) whose death-defying stunts vanished during Covid-19 lockdowns, has become a hot ticket as a magic consultant to stars of the big screen, including recently working with Oscar-winning director Sebastián Lelio.
Spade is also fresh off the set of true-life thriller 'Cocaine Bear', directed and produced by The Hunger Games star Elizabeth Banks, about a bear that consumes 75lbs of cocaine during a botched drug smuggling operation, which is one of the most anticipated movie releases of 2023.
Spade debuted as a movie magic consultant in 2016 on the set of Vikings, and for the Apple TV sci-fi show, Foundation, featuring Jared Harris, son of legendary Limerick actor Richard Harris.
Spade was "delighted to work one to one" with English actress Florence Pugh, star of Marvel's 'Black Widow', and 'Little Women' for the Lelio-directed 'The Wonder', which soon airs on Netflix.
"Sebastian Lelio won an academy award for 'A Fantastic Woman' and it was really interesting to work on 'The Wonder' with Florence Pugh, and the cast also includes Ciaran Hinds and Toby Jones, with his red mad hair, so it was good to be on set."
"The concept of that movie is cool as well, it's kind of supernatural but it's subtle. Florence Pugh's character is a nurse, and there's a little girl who is not eating or drinking but she is actually getting more powerful, and everyone is wondering why is this happening, it's really good."
Spade said he coached Pugh "sleight of hand techniques" and "the psychology of how you would do this and make this look like magic, so that she would understand the scene better, through the eyes of a magician".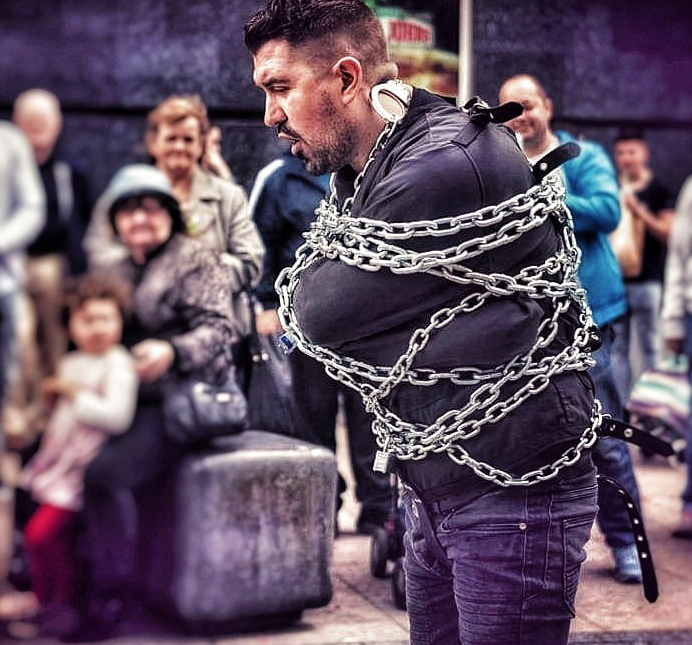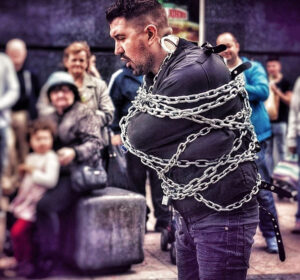 "So, I was on set teaching Florence some sleight of hand techniques and I would get confirmation at the end of every day from Sebastián Lelio that he was happy with the feel of it, it was quiet a short scene but it actually took a couple of weeks to get it done."
Zoom calls were also used to help train Pugh in the art of Spade's trickery, he added.
"I got the gig on The Wonder while working on the set of Cocaine Bear, directed by Elizabeth Banks, the actress in The 40-Year-Old Virgin; Charlie's Angels, Spider Man, and a load of other films, but this was her directing debut, and she was lovely to work with, really very nice," said Spade.
On this set, which was also shot in Wicklow and Dublin, he coached upcoming Irish actor Shane Connell for a scene "where he had to do magic trick in front of the actors Ray Liotta and Keri Russell who is the lead in it," added Spade.
Cocaine Bear's storyline, while still somewhat under wraps, is according to industry reports, inspired by true events that took place in Kentucky in 1985 when a former US narcotics officer and lawyer Andrew Thornton threw a duffle bag from an airplane, containing over 70lbs of cocaine, which was then consumed by a 175lbs black bear that later died from an apparent cocaine overdose.
Thornton died in the botched drugs smuggling operation after his parachute failed to open after abandoning the plane due to engine trouble.
Spade offered: "The storyline is based around a true event and when they sent me the script I thought they were taking the piss, it's a crazy story and it's going to be one of those mad films you won't forget."
So far, it's all paying off for the Caherdavin charmer, who joked: "The better the movie the better the perks, so there I am on set, and it was like, 'there's your trailer, Mr Spade', and I was like, 'this is fantastic'. I tell you, it's a big difference than having to change in the jax at a gig, it's not always glamourous."
The Limerick man was also "thrilled" having been made an honorary member last February, "and I believe the only Irish member", alongside his late hero Harry Houdini, of the illustrious Society of American Magicians (S.A.M.), which was established 120 years ago, and which includes David Copperfield and David Blaine among its star-studded cast.
"I've known about the Society of American Magicians for years since when I was a kid, its red emblem was there staring back at me from inside the pages of my books on Houdini, so to be a part of it is huge for me, it really is, and to be asked to be a member instead of trying to join is a huge honour," said Spade.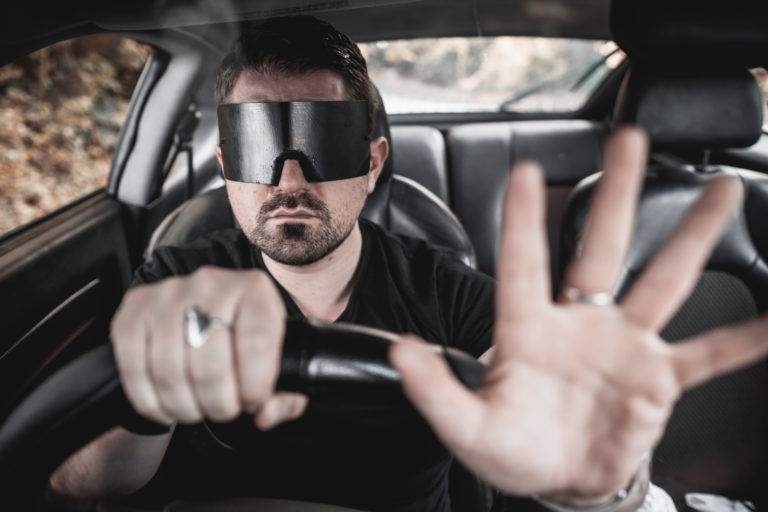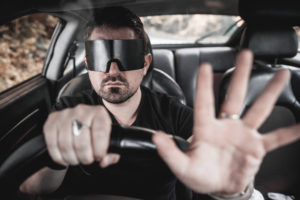 Spade, who admitted he battled with depression during lockdown, which following on from losing his beloved father Michael in 2019, is planning a return to wowing crowds with his trademark audacious escape stunts, and, he is currently rehearsing a post-pandemic stage show, which he plans to bring on tour.
"I'm planning more stunts and I'm working on a show which I came up with during the pandemic. I had a lot more time to reflect then, so I started writing a stage show called 'Escape from Reality', because that's what we all tried to do I guess."
Spade thanks his agent Maureen Ward for her support after his hiatus in performing due to Covid-19, and he credits partner Elaine and the birth of their first child Michael for keeping him going "when the work came to a standstill" during lockdown.
"Fatherhood is great, I absolutely love it, Michael is such a lovely little character and he is just getting funnier and bigger and bolder everyday, it's great.
"He's 15 months now, I don't know if he's going to be a magician but we have had a few magic sessions already, we're working on the cups and balls at the moment," Spade joked.