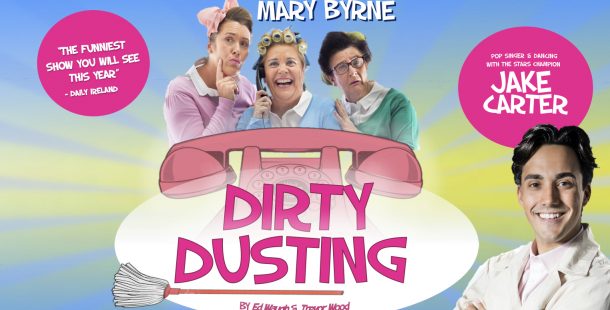 MARY Byrne, who rose to fame in the X Factor in 2010, will star in the comedy play 'Dirty Dusting' at the University Concert Hall in November. 
Singer-songwriter and 'Dancing With The Stars' champion Jake Carter will also be starring alongside Byrne in the play.
Written by Ed Waugh and Trevor Wood and directed by Richard Mansworth, the comedy follows three 70-somethings cleaners who face losing their jobs. Instead of taking threats of redundancy, the trio set up a phone sex service.
It is the play's third run following two sold out nationwide tours and has been compared to the popular series 'Mrs Brown's Boys' and 'Father Ted'.
Full details here.