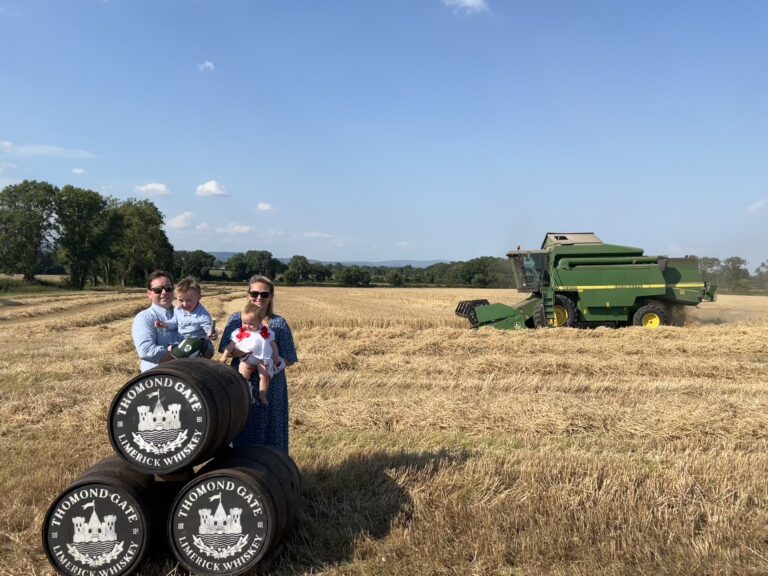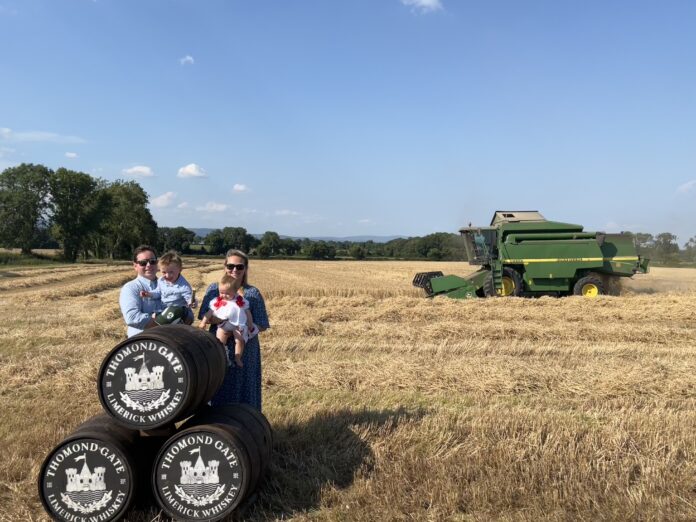 ONCE upon a time, when whiskey lovers the world over raised a glass to their lips, there was an almost a one in five chance that their tipple was produced in Limerick.
But that all stopped and, until recently, there was not one drop of whiskey coming from the Treaty City.
Nick Ryan of Thomond Gate Limerick Whiskey is on a one-man mission to change that.
He set up his whiskey producing company in 2019 and the product is held in such esteem that one of the first bottles he produced recently sold at auction for €3,100. For the record, it won't cost that much to buy a bottle here in Limerick – more in the region of €100.
This past weekend, Nick began this year's harvest of local barley, grown specially for his spirit.
Grown in co-operation with local farmer Donogh McCarthy, 40 acres of beautiful barley toppled into the thresher at the weekend and is now being stored to condition for several months before being brought to a distillery in Louth.
After distillation, it will be kept in casks, which Nick himself has chosen for their role in producing complex flavours.
The final product will go on sale in time to come as Thomond Gate Limerick Whiskey.
"I firmly believe in reviving this brand as a local Limerick product that I can vouch for from grain to glass," Nick told the Limerick Post.
"The authenticity of the product is very important and that's beginning to get recognition with demand coming from abroad now."
Nick has several small releases of the whiskey a year, as well as some exclusive Limerick releases.
"It usually sells out within an hour. When we do a Limerick exclusive release, people come from all over the country to buy it and there are literally queues around the block."
As one of just five Spirit Educators qualified to his level in Europe, Nick teaches whiskey appreciation to people in the hospitality trade, as well as setting up the Irish Whiskey and Spirits Institute.
His next ambition is to have a bonded warehouse and distillery based in Limerick – once again a one-man drive and hard slog to raise the finances necessary, he notes.
But the future looks good and currently Nick is offering the opportunity to buy Thomond Gate Limerick Whiskey by the cask – with a premium price tag of €7,000.
"Several Limerick pubs have already bought casks, I'm hoping more businesses will see it as an investment," he said.
Those looking to find out about the brewer's latest cask releases or register for a bottle of the often-sold-out water of life, can do so on the Thomond Gate Limerick Whiskey website.