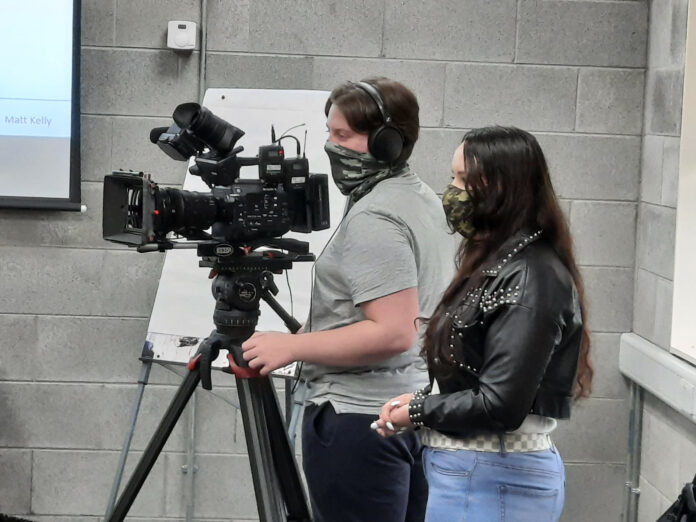 Young people with an interest in exploring the world of film making can get a taste of the exciting career path with Future Film Makers, an introduction to filmmaking, commencing on November 1.
This year, Local Creative Youth Partnership is teaming up with Red Paw Media and Southill Hub to bring hands-on experience in camera technique, sound production, performance, make-up, editing, and more.
Future Film Makers is now in its third year, having delivered training and placements across 2019 and 2021.
For 2022, participants will experience a combination of workshop training as well as working on an actual film shoot, documenting Breaking Barriers, an annual, youth football event that involves several Limerick City communities.
Training sessions will be led by respected filmmaker and actor Maeve McGrath with camera expert Dominik Kosicki of Red Paw Media leading the filming and editing days.
Sessions run across three days from November 1 to 3. Day one will see students learn the basics of film making and performance as well as acting and directing for camera. Day two will be about pre-production and planning as well as sound and music editing, with the final day being dedicated to the shoot with Red Paw Media.
Further workshops across a range of production skills will take place throughout November and December, covering areas of film and TV that are of specific interest to participants.
Email monica.spencer@lcetb.ie for further information and registration.