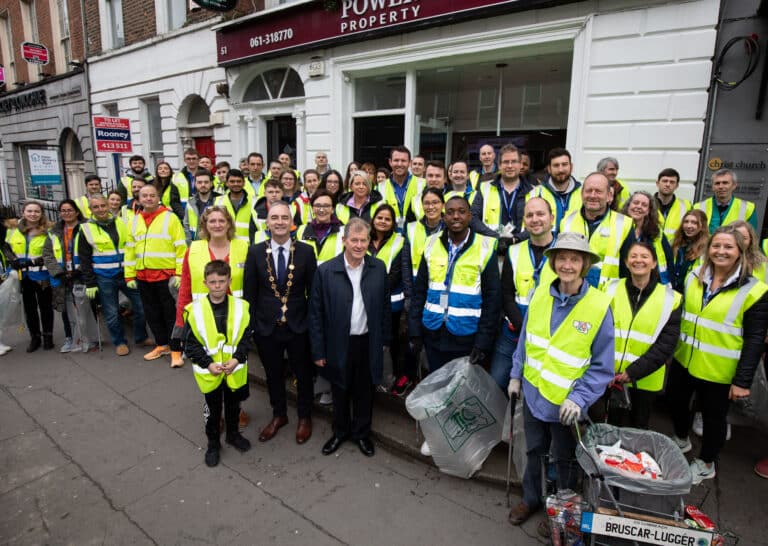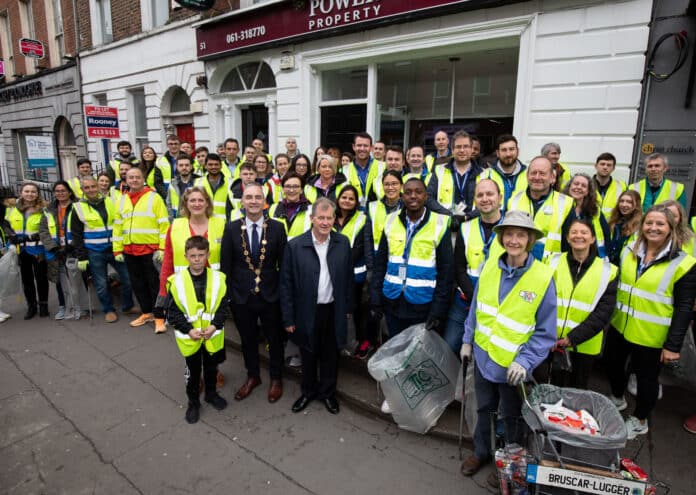 TO mark International Volunteer Day today, Team Limerick Clean-Up (TLC) is reflecting on its hugely successful seven years of the initiative, which takes place every year on Good Friday.
Since its inception in 2015, TLC has become Ireland's largest clean-up event and has cumulative volunteer figures of more than 120,000.
The volunteers along with event partner, Mr Binman, have gathered over 400 tonnes of litter from the streets of Limerick, equalling more than 14,500 household wheelie bins.
For TLC7 2022, a record breaking 21,300 volunteers from across the city and county donned their high viz vests, loaded up their litter pickers and gave the city and county its biggest spring clean to-date. The clean ups took place in 285 locations across Limerick.
Volunteers each year include community groups, residents' associations, sports clubs, schools, businesses, families, and charities.
TLC co-founder Helen O'Donnell attributed its remarkable success to the many volunteers who give up their time to do good for their county and city.
"The event isn't just about cleaning up, it's about gathering together as a community with a shared purpose – to make things better and to make new friends.
"On this International Volunteer Day, I want to say that we are so incredibly grateful to not just every single volunteer that turns up on Good Friday, but to those who keep up the momentum all year round and improve their local area," she added.
The initiative is sponsored by the JP McManus Benevolent Fund and supported by Limerick City and County Council. Endorsed by Paul O'Connell, the official partners include Mr Binman, The Limerick Leader, The Limerick Post, Live 95FM and I Love Limerick, Elive, and Dunnes Stores.