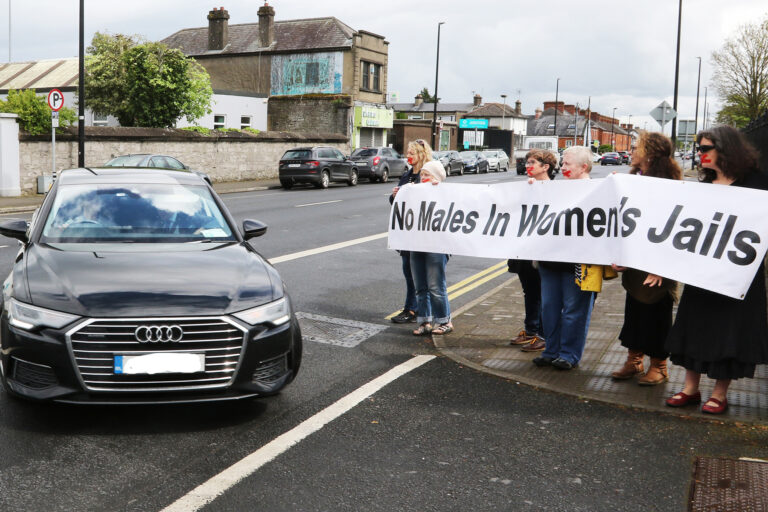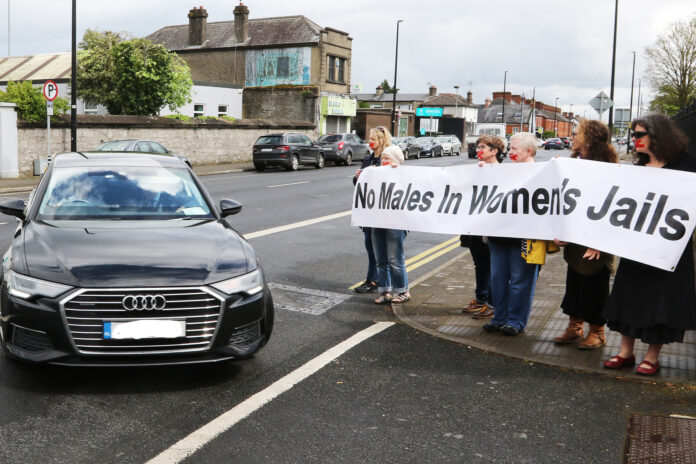 MEMBERS of a women's rights group engaged in a protest against the detention of "males in women's jails" as Justice Minister Simon Harris opened a new male wing at Limerick Prison last Friday.
The Women's Space Ireland group taped their mouths shut in a silent protest and held a banner which read "No Males in Women's Jails" as they stood outside the Mulgrave Street prison.
Last month the Irish Prison Officers Association confirmed that female prison officers did not feel safe working at Limerick Prison due to alleged threats against them.
Gardaí are investigating allegations that a transgender inmate at the jail threatened to rape female prison staff.
The Irish Prison Service is currently drafting policy around the issue of transgender inmates in custody.
Women's Space Ireland spokeswoman Jill Nesbitt told the Limerick Post: "We believe it is not fair on the women prisoners nor the women prison officers to have men in a woman's prison.
"Men shouldn't be in a women's prison. However they identify, they are still men, because it is not possible to change sex."
Asked where transgender women prisoners should be detained while in jail, she replied: "That's not for women to decide, it's up to the Irish Prison Service."
Ms Nesbit pointed out that transgender women with male genitalia, or who have committed violent crimes, are not allowed to be held in mainstream women's prisons in parts of the UK, under measures that came into force in England and Wales last February.
"This is the minimum requirement we would like for this country as well," she said.
When asked about the silent protest, Minister Harris said: "Everyone is entitled to protest about any issue they want, but my fundamental belief in relation to all of these issues is that it is not one of gender or sex, it is one of safety.
"It is really important that when it comes to a prisoner being housed, regardless of who he or she is, that they are housed in a way that has the safety of the prison population and people working in the prison community at its core."
Mr Harris said he was "very conscious that the Irish prison service are currently finalising their own policy in relation to trans-prisoners".
He said that all prisoners, regardless of their gender are "risk assessed for their safety, the safety of other prisoners, and the safety of those who work in the prison.
"My view is that safety has to come first. If you pose a risk to another prisoner or a risk to anyone who works in the Irish Prison Service, you shouldn't be in a position to mix with that population," Mr Harris added.