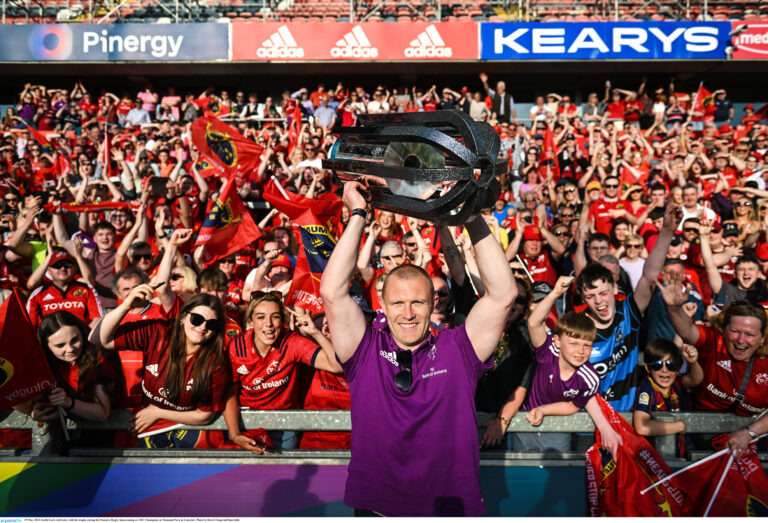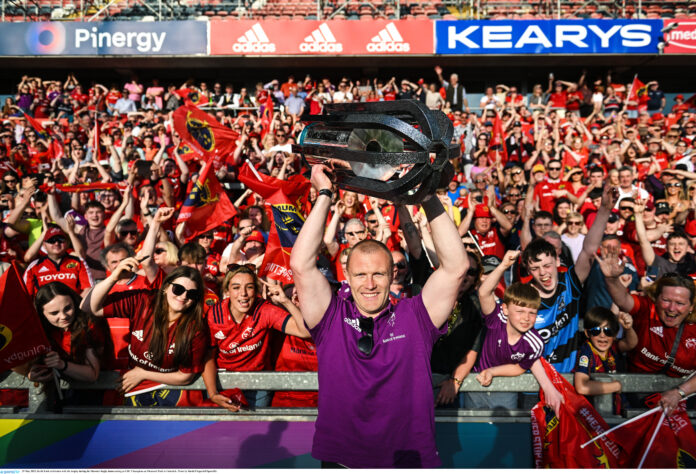 GRAHAM Rowntree promised 10,000 vociferous supporters at Monday night's homecoming of many great days ahead for newly crowned URC champions Munster.
The Head Coach told The Red Army: "This won't sink in for a long time, they won't realise it," said Rowntree. "There is no other team has done this, six games away from home. And no one will ever do it again. But we will find a hard way to do it next time!"
He continued: "And what that gives you as a player is the belief, you become bullet-proof. And you go and play teams, and they are scared of you. I mean, we should have put them away by half-time on Saturday."
"This group will fight, and I am just so proud of them. We are ready for this, and this group of players are ready for this. It will only get better lads, I promise you that. This will only get better."
Possibly the biggest cheer of the night came when local hero Keith Earls, born a couple of kicks-up the road, was introduced on stage.