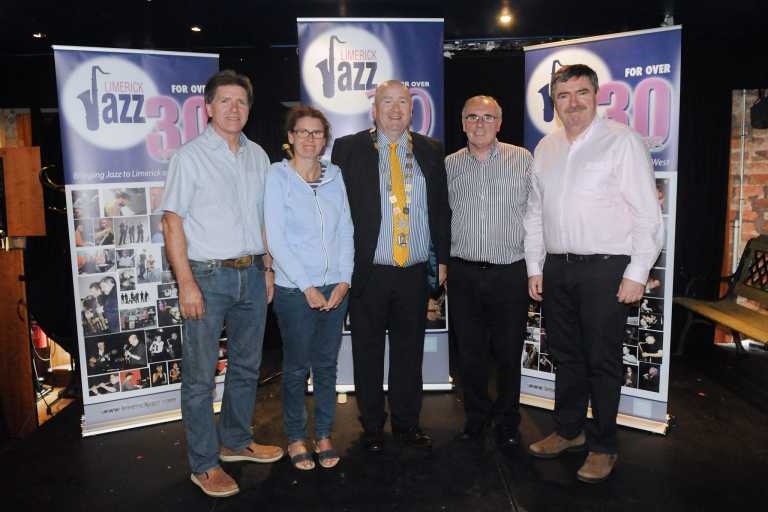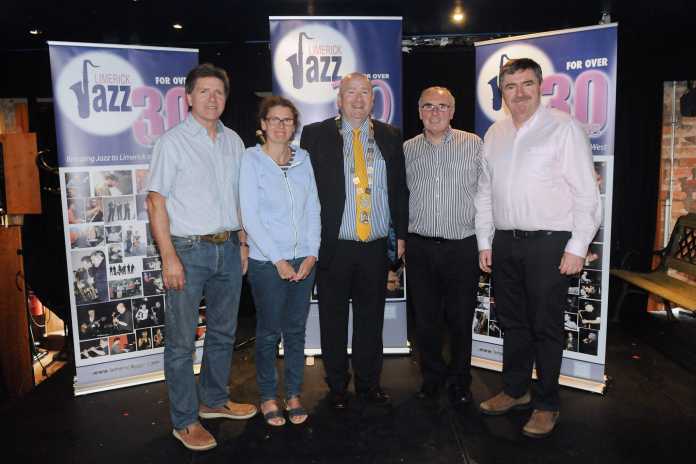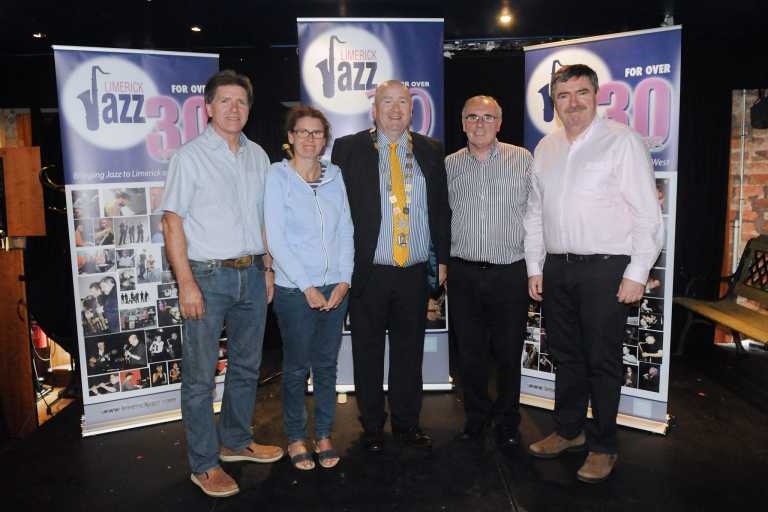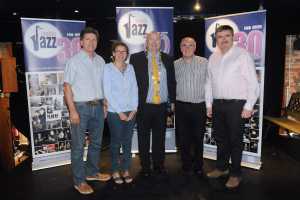 MAYOR Séan Lynch said it loud and proud of the imminent sixth Limerick Jazz Festival (LJF September 21-24) at the press launch in Dolan's: "Every year this festival has grown in stature, more and more. It presents some of the finest of local, national and international musicians.
"The depth of quality of the performances is testimony to the depth of quality of LJF organisers.
"Your dedication has paid off handsomely and is recognised now by support from the Arts Council, Limerick Council, Fáilte Ireland and Stellwagen Group."
The outcome is €25,000 to invest in prestigious names  and diverse venues: Soweto Kinch Trio, James Taylor Quartet, Booka Brass among them, at events variously at Belltable, Hunt Museum, Limerick City Gallery of Art, half a dozen more on the Thursday 21  jazz trail.
Home territory is Dolan's Warehouse and Upstairs.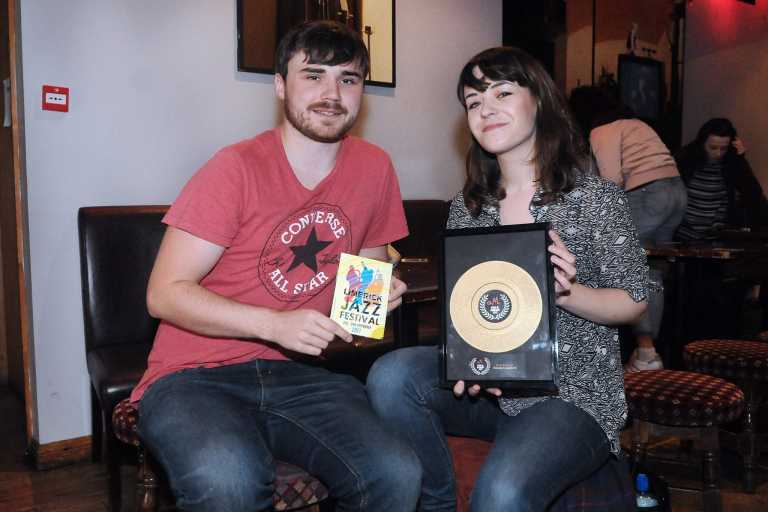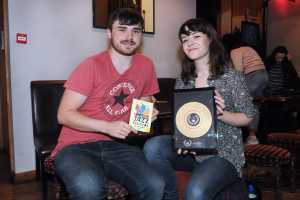 A fan of jazz and the blues, Mayor Lynch joined stakeholders  and Jan O'Sullivan TD at the bash to applaud national winners Valerie and Mick Dolan for magazine Pure M's 'Best Venue' award and Emma Langford for 'Best Singer/ Songwriter'.
As festival chairman John Daly told us, "we were nominated for best festival, did not win but are very happy with the recognition. It is good it get it."
Committee colleague of 10 years, Ed Hansom took Limerick Post through the scenes for September Thursday 21 into Sunday 24 – and announcing the stellar Cassandra Wilson for November 4 for Dolan's Warehouse. Said to be jazz's greatest living female vocalist.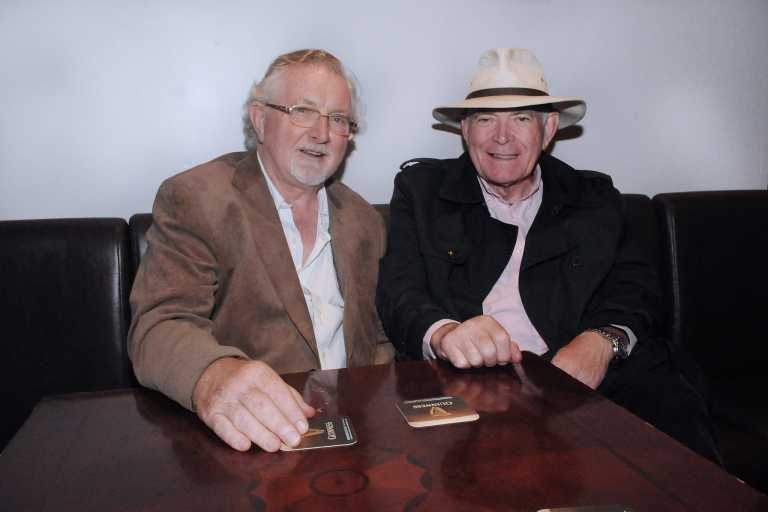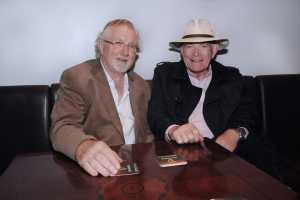 "What's exciting this year is the very strong programme and its appeal to general music fans. Soweto Kinch on Friday 22 is as known for being a rapper as a jazz player. The James Taylor Quartet plays a really broad range of genres and many festivals. Limerick Jazz Festival 2017 is going to appeal across the board".
Founder of their weekly workshops (LJW), Ed points to the mighty Soweto Kinch leading a workshop on Saturday 23. There is another for kids with Ciara Meade.
"We are always trying to build on our local base and partnerships. On Saturday at lunchtime we have the Limerick School of Music Big Band playing outside Chez le Fab in Arthur's Quay and we are hoping to get in the Redemptorist Concert Band as well. We are hoping to find more and more reasons to get people in involved.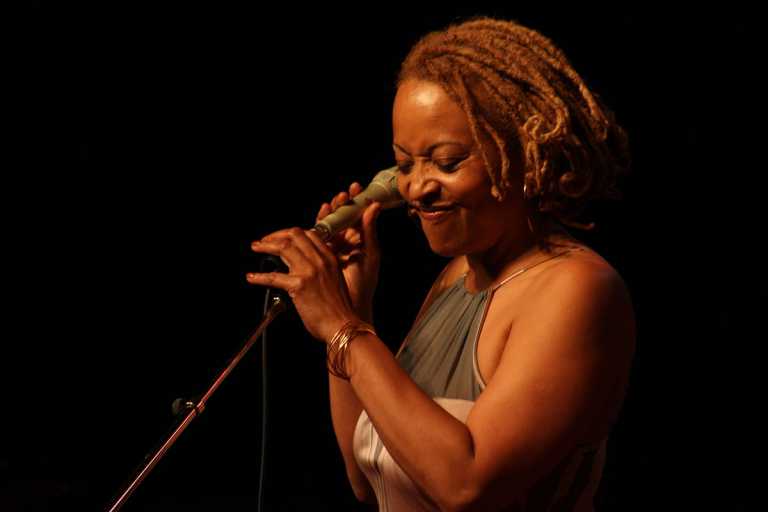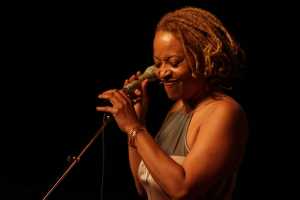 "My own instrument is saxophone and I am part of the LJW Little Big Band. We play at Shannon Rowing Club as part of the free music trail on Thursday September 21 and again in Dolan's Warehouse on Sunday 24 afternoon.We are opening for the Dublin based Booka Brass who are a great sound, multi genre, about 12 musicians."
Dublin City Jazz Orchestra is Saturday's main gig at Belltable with guest vocalists Suzanne Savage and Charlie Mooney, son to blues singer/ songwriter/ band leader Nigel Mooney.
Go big or go home at www.limerickjazzfestival.com for all venue bookings.