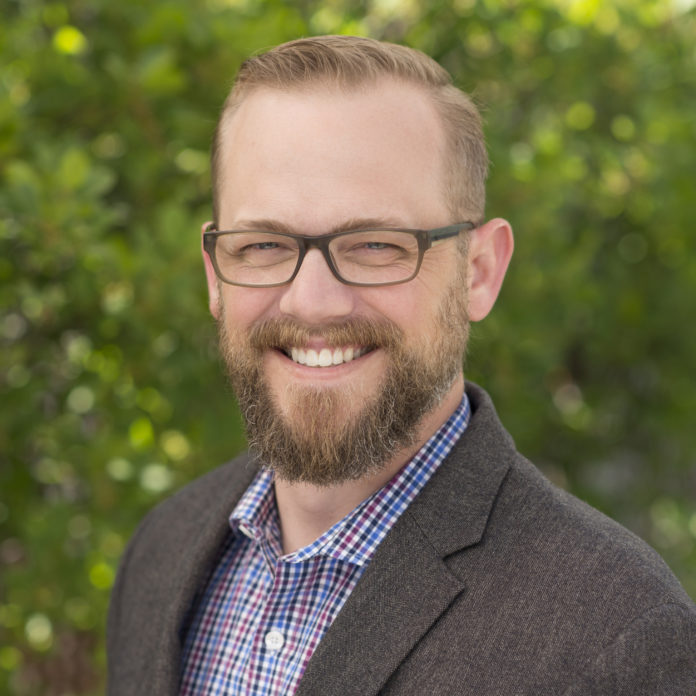 WHEN Natan Tenzer talks about the life-saving products his company produces, he speaks from the heart.
For the past 16 years, the Californian executive took solace in knowing that the products made by Edwards LifeSciences have a transformative effect on people suffering with heart disease.
Last year, he moved from being a manufacturer of transcatheter valves to a person sitting in a hospital waiting room hoping they would work for a loved one.
"My grandmother needed a valve replacement but she was too sick for open heart surgery and without a device like ours, she would have passed away.
"So all of a sudden I went from somebody who was a manufacturer of these products to somebody who was in the waiting room depending on them.
"Structural heart disease, which is our speciality, is a worldwide number one killer. When you think about that, you think about the number of lives we have connected to and it isn't long before we all know someone that is going to need something like this."
Speaking to the Limerick Post after his firm announced a 600 jobs boost for Limerick as Edwards LifeSciences opted to locate their new facility in Castletroy, he said the move was "something that we have been looking forward to for some time."
Speaking about the decision making process in bringing Edwards LifeSciences to the Mid West, Mr Tenzer said that from an outsider's perspective the region was relatively unknown in the US.
"We are just starting to hear about some of the tourists attractions like the Cliffs of Moher and the Wild Atlantic Way which is starting to draw the attention maybe away from the classic city centres of Dublin and some of the other larger cities.
"From a company perspective, I think this is a great place to look for operations or to scale up an operation."
"There is a lot of opportunity in the Mid West and a lot of great people who arecommuting long distances to be here and find good jobs. I love being part of company that is bring high quality jobs to the area and we hope to be a very attractive employer."
"What solidified the location for us was the attractiveness of the high skill level of the workforce. That was very attractive and I don't think I have ever had so many people who already understood the industry.
"That accelerates everything that we try to do and when you have so many that are already connected with the medical devices industry, you can move a lot faster and do things that you just couldn't do in other places.
"We made a carefully considered calculation but the main factor was the ability to attract and retain a workforce – everything starts and ends there.
"While I can't go in to the detail, there were a lot of countries considered, but we were looking for a global network to be established with this Limerick site.
"You are looking for the easiest place to attract talent and to retain your company identity and still accommodate a cultural identity for the host country."
As well as State agencies, the medical devices sector in Limerick and the Mid West acted as ambassadors for the region.
"The IDA were great advocates for the region but it was as much the other companies that advocated for the region also.
"We talked to Johnson and Johnson, Regeneron, Stryker and Zimmer for instance and they all had very positive things to say. That is not just theory because we have our first 25 people here in Shannon and I am already truly experiencing it and it is an absolute joy."
"The proximity to the University of Limerick is certainly a selling point for the Castletroy location and having a programme to incorporate the training of graduates is critical for the success of any organisation."
Speaking about the retention of the Shannon office and the development of a new facility in Castletroy, he said that the two would most likely operate in parallel for up to three years and the company would reassess the model then.
With the first sod of the new 170,000 sq ft Castletroy plant expected to be turned at the beginning of next year, he said that the €80 million build will be fully operational by March 2021.
Edwards will be submitting planning applications to the local authority very shortly for what he hopes will become a "very successful facility".
"We want to have a well-run organisation here and we are hoping to attract good people through the €80 million investment but that's really just talking about the building because there is still a tremendous amount of capital investment that goes above and beyond that.
He said that although the company is looking to employ 600 people when the Castletroy plant is completed, the jobs number could rise well above that once all plans are realised.
"There will be a halo effect for all the jobs that surround the construction but then there will be the ongoing supplies thereafter.
"We envisage an operation with a minimum of 600 people and we would love to grow beyond that and have a positive impact in the community around us.
"We are really excited about the new facility as it is purpose built so we have designed it from scratch and not taken any templates off the shelf. We are going to focus on the systems that our company uses to deliver heart valve repair and replacement devices.
"The way I would describe it really is surgery in a box.
"So it is everything you need to access, prepare and deliver these amazing new technologies that are saving people's lives and especially those who are too sick to undergo open-heart surgery.
"The physicians are our customer but the patient is our end user and that is really who we have in our mind. We really live that process.
"When you think about that, you have to think of the number of lives connected to us."