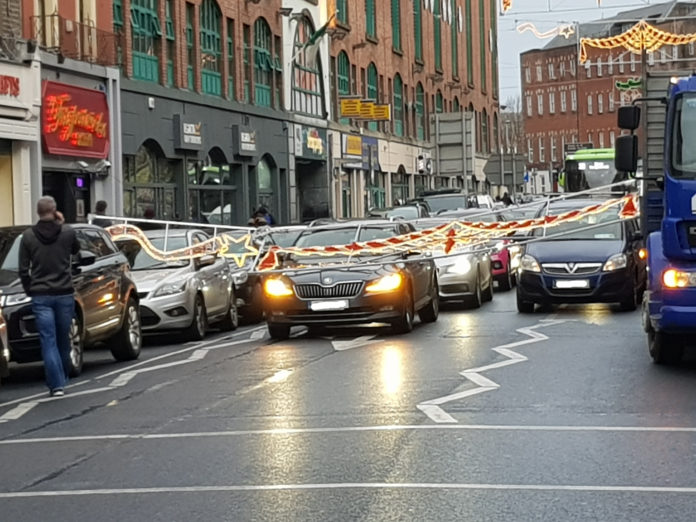 THERE have been reports of Christmas lights falling on Patrick Street in Limerick City this morning.
The lights which stretch across the street fell after an incident which an eye-witness believes was the arm of a crane hitting the light fixtures while moving a pallet.
The lights fell, landing on a number of cars and a truck. A spokesperson for Limerick City and County Council said nobody was injured in the incident.
"One string of the Christmas lights on Limerick's Patrick Street was damaged earlier today due to work being carried out by a third party," they said.
Adding, "The string was struck by a truck and fell to the ground hitting a number of vehicles below. Nobody was injured in the incident.
"The string of lights have now been removed by Limerick City and County Council for repair. The Christmas Lights for Limerick City cost in the region of €100,000 in 2017."