SOLIDARITY councillor Paul Keller has accused the Government of "bending over backwards" to facilitate Irish Cement and their €10 million plan to burn used tyres and waste materials to power its manufacturing plant at Mungret.
Cllr Keller reacted with anger to what he described as the Government's "double-standards" in proposing carbon taxes, while linking it to efforts to force through tyre burning at the Irish Cement factory in Limerick.
The City East representative was responding to an announcement that Taoiseach Leo Varadkar was looking at options of how to implement an increased carbon tax and comments from Sinn Fein leader Mary Lou McDonald in support of an all-party consensus on introducing carbon taxes on households.
"The Government's threat to increase carbon taxes must be resisted. They have done nothing to tackle climate change and now are turning on working class people, just like they did in the economic crash.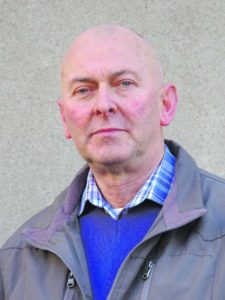 "We are expected to pay for the crisis they caused. Just 100 companies globally contribute 71 per cent of global emissions yet face little or no sanctions. Taxing working class people will not stop climate change," Cllr Keller added.
"Rather than tackle the polluters, they reward them.
"Irish Cement's parent company CRH received a €137 million bonanza between 2008 and 2014 – at the height of the economic crisis – mostly from over-allocated carbon credits granted by the Irish government. It represents an astonishing gift from the State to a hugely profitable global company.
"Worse still, it didn't even do the job it was supposed to do. Irish cement companies made huge profits from carbon credit trading at a time of lower productivity while, according to the Environmental Protection Agency, their greenhouse gas emissions actually rose by 31 per cent in 2014."
Cllr Keller went on to accuse the government of "bending over backwards" to facilitate Irish Cement while ignoring the huge concerns and opposition of local residents.
"If Irish Cement succeed it would represent another financial windfall, but at the expense of the local environment. It demonstrates the staggering double-standards of the government: big polluters are rewarded, while working class people are made to pick up the tab.
"Corporations like Irish Cement should be brought into public ownership under democratic workers control and their profits should be used to invest in renewable energy production and free public transport on a scale never before seen," he concluded.