SHANNON airport needs to be supported and the Government needs to "stop giving Dublin an artificial leg up,"
That was the key message from a presentation by Limerick Chamber on an independent study they commissioned on the effectiveness of aviation policy as a driver of economic development in the West and MId West regions.
Economist Dr Catriona Cahill was outlining the main points of the Copenhagen Economics report to members of Limerick City and County Council's  Economic, Development, Enterprise and Planning Committee on Monday last.
"The consultants analysed the period from 2012 to 2016  when there was 2.9 per cent economic growth in the Mid West compared to  8.3 per cent in Dublin," Dr Cahill explained
The study was conducted before the grounding of the Boeing 737 max planes and there was genuine concern that Shannon would be left of the European hub post-Brexit.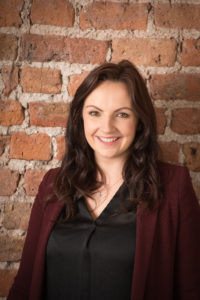 The report showed that while Shannon had 1.7 million passengers last year, Dublin had 31.3 million and Cork  2.4 million'
The consultants looked at airports and policy in countries including Denmark, the Netherlands and Austria, and found that where policy changes were made to give support to smaller airports, more balanced regional growth followed.
"The uneven playing field for Shannon versus Dublin is an ongoing debate but if you can free up slots for Dublin to take in higher economic traffic and contribute to regional development everyone wins," Dr Cahill said.
Responding to questions from the members, she said that the lack of financial support for Shannon, when it could be supported under the EU 'three million passenger rule', was a government policy decision, not an EU one.
"The only way we can get the government to listen is if all the stakeholders in this region speak with one voice," she said.
Cllr James Collins (FF) said it was obvious that national aviation policy was in direct conflict with the regional growth plan.
"Dublin Airport is growing to the detriment of regional airports," he declared.
Cllr Stephan Kearey (FG)  said "if we are to have regional development, Shannon and Cork should be encouraged to form an alliance to compete with Dublin and give a better service rather than competing with each other.
His party colleague Cllr Liam Galvin pointed out there is a lot the council could do to support use of the airport.
"The road network from Limerick to Cork, Kerry and Foynes is outdated. It can take anything between and hour and three hours to get to Shannon from Abbeyfeale and that's not good enough," he said.