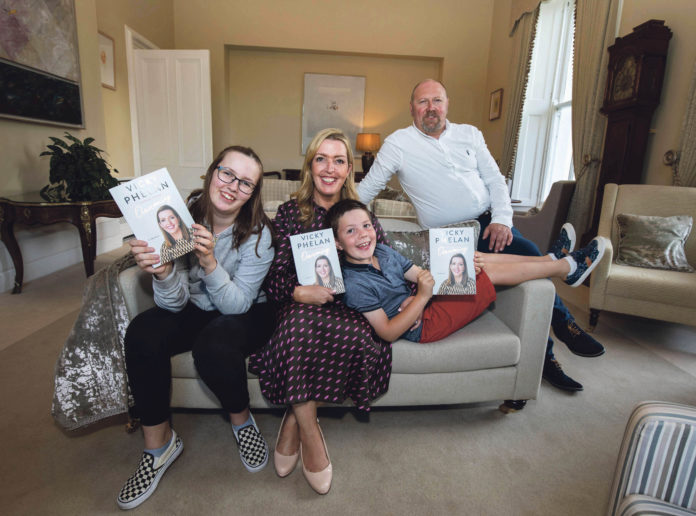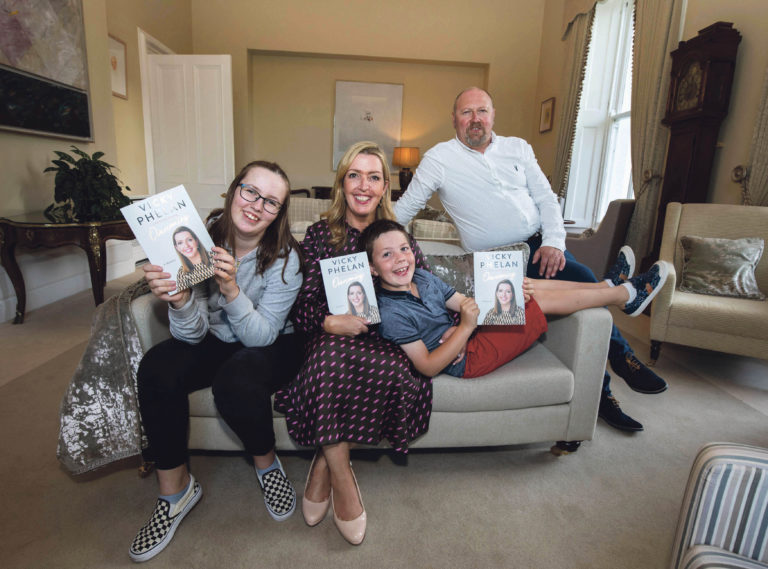 WOMENS health campaigner Vicky Phelan is planning  a special family Christmas in Annacotty before she travels to America in the hope of accessing an experimental cancer drug trial in a desperate attempt to extend her life.
Ms Phelan, who was given a terminal cancer diagnosis in 2014 after receiving a false negative smear test result, is stepping back from her campaign work on behalf of cervical cancer patients after being told that her cancer is spreading.
The Limerick mother-of-two refused palliative care, the only option given to her by doctors, and instead fought to stay alive after researching experimental drugs which helped shrink tumours in her body.
Sign up for the weekly Limerick Post newsletter
However a check-up last month confirmed her cancer was growing and she had developed a new tumour in one of her lungs.
She is now researching  alternative treatments to chemotherapy, which, she says, takes a toxic toll on the body.
"I think at this stage now, I have to pull back, and focus on my own health, really, that's it. I've done as much as I can," Ms Phelan told the Limerick Post.
She said she hoped her story would inspire others in similar situations, to demand information about all available therapies: "I think it's important that people know about these things, that there are other options — that's the whole point — people are not given enough options in this country."
"Doctors are too quick to tell you, 'no, there is nothing more we can do for you', and I'm proof that that is not the case. At the same time, I know I'm lucky I have the skills to go off and do this myself and that I have the balls to take on a lot of these doctors. It's not easy to go up against them, because they don't like being challenged. They don't like patients telling them, 'I'm not taking this treatment, I want this one'".
She felt "a big disappointment" at the government's handling of the proposed CervicalCheck Tribunal. She and her fellow campaigners in the 221+ group, have walked away from the negotiations claiming the government ignored their views.
"I'm very disappointed because, it's the last thing I'll probably work on, really, that's it," she said.
"I'll probably be going to the US as soon as January, so really, the next few weeks for me are going to be spent with my family and friends and trying to catch up with people before I go.
"The tribunal is a big disappointment because I really thought it would be a nice thing to get sorted before I go to America, and before I eventually 'go', 'go', so it is a pity."
Ms Phelan said she will not uproot her children Amelia (15) and Darragh (9) to the US, as most of her time and energy will be focussed on the trial in a hospital setting: "No, I have already decided, no I can't, my daughter is doing her Junior Cert, and they've had enough upset in their lives, I'm not going to do that to them."
"I'll head over myself, my mam will probably come over for a while, my sister might come over for a few weeks — we'll do it that way and maybe get the kids to come over with Jim in Easter – it all depends on Covid, obviously, as well, so I'll head over initially myself and see how I get on."
She hints that more tough days will come and go, before the toughest day of all eventually dawns.
Her traveling to the States "will actually be tougher on the family, but obviously the worry is, if I get sick".
"I know for the first couple of weeks I go over, that I'll be on the cancer drug trial and I'll be in hospital, so at least they'll keep an eye on me, and hopefully once I settle into it, it will be a matter of finding somewhere to live over there near the hospital."
Although it is never far from her mind, she refuses to dwell on the possibility that it may be her last Christmas with loved ones "because if I thought like that I think I'd have been defeated a long time ago".
"You never know with these drugs how they're going to affect you and that's always the worry, that I'll have some kind of bad reaction, but I don't dwell on it too much, I'd start freaking myself out otherwise," she added.
She acknowledges that, apart from the drug trial, "there aren't really any" further alternative treatments presently available, so she is also arranging "to get a few blasts of radiation that will hopefully keep me going for another while".
Ms Phelan, who has been using immunotherapy drug Pembro said the forthcoming US trial of the drug M7824, which is being directed by Dr Julius Strauss at the National Institutes of Health (NIH), in Maryland, has already showed some positive markers.
"The oncologist leading the trial has told me that he has a lot of patients on M7824, who have already being on Pembro, and over 50 per cent of the Pembro patients that he has, have had reductions in their tumours, so, that's very positive. Fifty per cent is pretty good, so the chances are that this could work for me, please God," she added.
Right now, her priority is "to make the best of this Christmas" with her two children.
"We're starting early next week, putting the Christmas tree up for the Late late Toy Show, and I have the pyjamas got and the whole lot, it's a matter of making the most of it."